Articles
Smartphin, a new data-collecting surfboard, lets wave-heads gather key info on changing ocean conditions while they hang ten.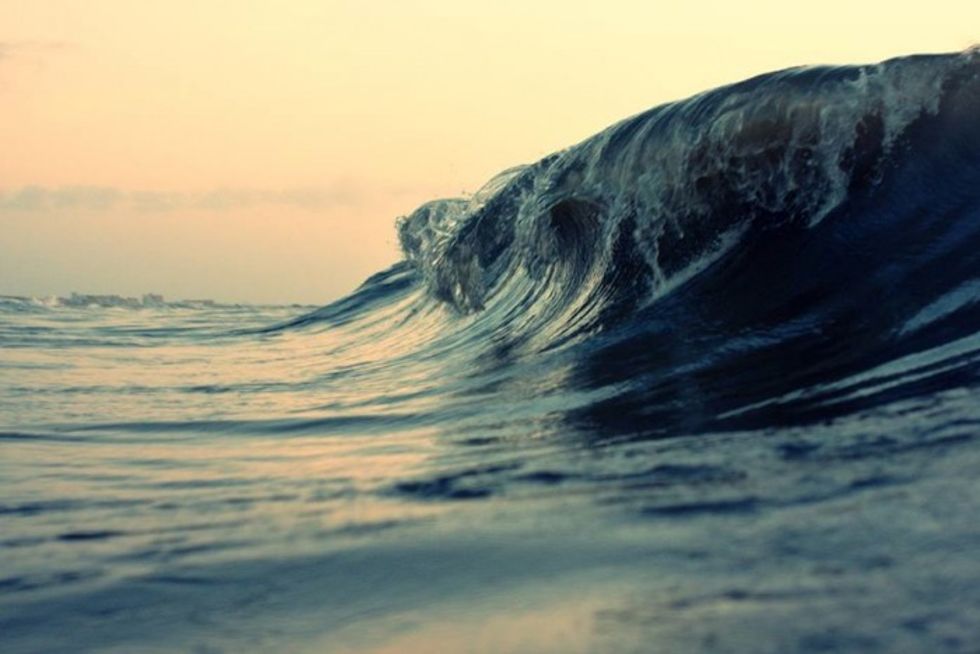 Below the surface, the ocean offers researchers a wealth of information on climate change.
Did you know that the near-shore zone is one of the most difficult areas of the ocean to chart? Unlike the deeper parts of the water, equipment in this turbulent stretch is often destroyed by storms, waves, or rusted by constant exposure to both air and salty seas. This has left an information gap in the ongoing effort to monitor the effect of climate change on the oceans—until now. Smartphin, a surfboard fin with a data-collecting chip embedded under its varnished exterior, is able to collect this valuable information, turning surfers into citizen scientists.
<p class="shortcode-media shortcode-media-rebelmouse-image"> <img class="rm-shortcode" data-rm-shortcode-id="0c262e20ecf52ef3a47bb48a2b5c26a4" data-rm-shortcode-name="rebelmouse-image" id="ec991" type="lazy-image" data-runner-src="https://assets.rebelmouse.io/eyJhbGciOiJIUzI1NiIsInR5cCI6IkpXVCJ9.eyJpbWFnZSI6Imh0dHBzOi8vYXNzZXRzLnJibC5tcy8xOTg0MDg1NC9vcmlnaW4ucG5nIiwiZXhwaXJlc19hdCI6MTYyMzI1MzIwOX0.cwA9pRXrS8-XilteT4OV6JHL7bywlKXXjgjQyPfU7qY/img.png?width=980"/> <small class="image-media media-caption" placeholder="add caption..."></small> <small class="image-media media-photo-credit" placeholder="add photo credit...">A close-up of the smart chip.</small> </p><p>The smart-fin is the brainchild of Dr. Andrew Stern, CEO of <a href="http://www.lostbirdproject.org/">The Lost Bird Project</a>, a non-profit that hopes to better the world through design. With the help of engineer and surfing-enthusiast Benjamin Thompson, the two created a system that integrates the board's design with a revolutionary motion-detecting, data-collecting system able to collect info on the ocean's temperature, salinity, PH, and "directional wave spectra" in real-time. The chip is also linked to an app on smartphones that enables surfers to see the info they're gathering as they ride. They can also share that info with local outlets and scientists. This technology, still in its infancy, and the information it provides is invaluable to the global scientific community and how it approaches climate change.</p><p class="shortcode-media shortcode-media-rebelmouse-image"> <img class="rm-shortcode" data-rm-shortcode-id="0c4b246013625654ea159b3eaf5f9f32" data-rm-shortcode-name="rebelmouse-image" id="708e2" type="lazy-image" data-runner-src="https://assets.rebelmouse.io/eyJhbGciOiJIUzI1NiIsInR5cCI6IkpXVCJ9.eyJpbWFnZSI6Imh0dHBzOi8vYXNzZXRzLnJibC5tcy8xOTg0MDg1NS9vcmlnaW4ucG5nIiwiZXhwaXJlc19hdCI6MTYyNzYwMzM4Mn0.NV-jZDcI4kPME_k56obK7ae-0-yfiJvQmwdK-ib0kI0/img.png?width=980"/> <small class="image-media media-caption" placeholder="add caption..."></small> <small class="image-media media-photo-credit" placeholder="add photo credit...">The smartboard will look almost the same as a regular, high end surfboard.</small> </p><p>"PH and temperature are critical parameters for understanding climate change in our oceans," Dr. Stern recently told <a href="http://www.designindaba.com/articles/creative-work/surfers-become-citizen-scientists-smartphin?utm_source=Design+Indaba+mailing+list&amp;utm_campaign=53a33eac1f-Monthly_2_Jun_20156_3_2015&amp;utm_medium=email&amp;utm_term=0_eb8e2b1d91-53a33eac1f-429313621">Design Indaba</a>. "They also have important impacts on coastal ecosystems."</p><p>Surfing purists have no fear: the Smartphin promises to have no effect on board capabilities, and claims to have the same weight and shape as a high-end set of fins.</p><p class="shortcode-media shortcode-media-rebelmouse-image"> <img class="rm-shortcode" data-rm-shortcode-id="daa3d5eb96524e4830caa07f09a5860a" data-rm-shortcode-name="rebelmouse-image" id="6b6ca" type="lazy-image" data-runner-src="https://assets.rebelmouse.io/eyJhbGciOiJIUzI1NiIsInR5cCI6IkpXVCJ9.eyJpbWFnZSI6Imh0dHBzOi8vYXNzZXRzLnJibC5tcy8xOTg0MDg1OS9vcmlnaW4uanBnIiwiZXhwaXJlc19hdCI6MTYyMDU0MDIzOH0.t2fEoqkA6zmac8dAzyVeVnpBh9poC5KfR9PaS210gpc/img.jpg?width=980"/> <small class="image-media media-caption" placeholder="add caption..."></small> <small class="image-media media-photo-credit" placeholder="add photo credit..."></small> </p><p>"The point is to change the surfing experience from self-enjoyment to surfer as citizen scientist, knowing that when they do what they love they will also be contributing data to the scientific community so that we can get a better understanding of the oceans," continues Stern.</p><p>Smartphin will begin with 150 "citizen surfer" participants this December in San Diego, and following testing will soon be available for purchase worldwide.</p>