Articles
Hemp is energy-efficient, non-toxic, and resistant to mold, insects, and fire.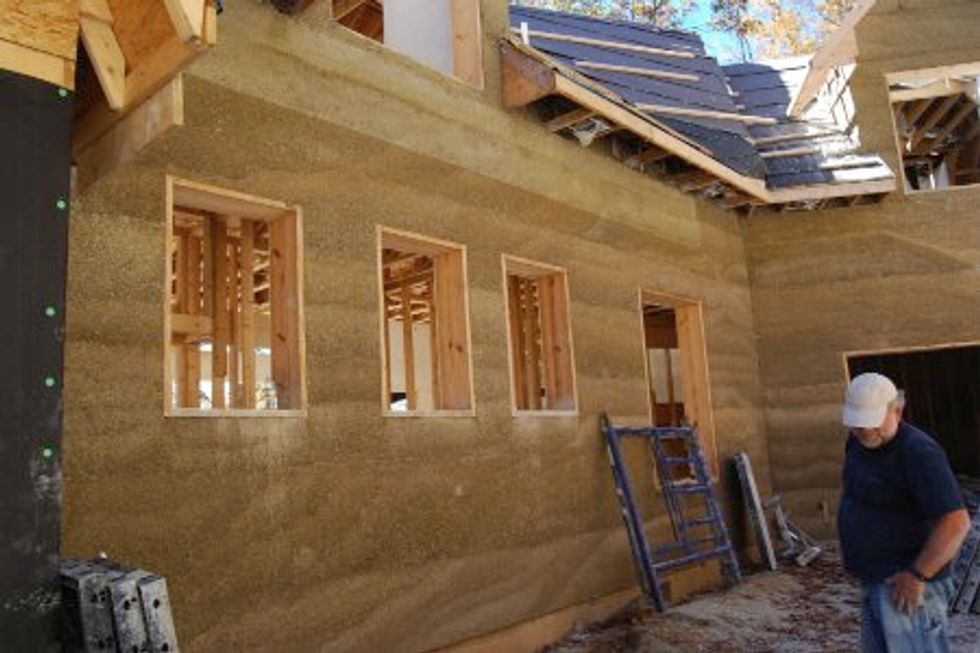 \n
Building a hemp home\n
The notion of California dreamin' is poised to reach a whole new level with the state's first home made out of hemp. The owners of the ruins of Knapp's Castle in Santa Barbara plan to begin building a home out of a sustainable construction material called Hempcrete, a mixture of hemp, lime, and water.
\n</div><div> <p> Hemp makes a good building material because it's extremely energy-efficient, non-toxic, and resistant to mold, insects, and fire. Plus, it absorbs carbon dioxide, making it good for the environment. <a href="http://www.hemp-technologies.com/">Hemp Technologies</a>, a North Carolina-based construction company working on the California project, already has built homes out of hemp in Hawaii, Texas, North Carolina, and Idaho. The North Carolina project, known as "NauHaus," received LEED platinum status.</p>\n</div><div> <p> "We got started about 3 years ago and I was looking for sustainable building products. [Co-founder Greg Flavall] was in Europe, found Hempcrete and we basically did a tour of Europe and looked at everything that they had done in the U.K., France, Belgium, and Switzerland," says co-founder David Madera. "We did our first seminar in 2009, and it was the most important thing that helped promote it."</p> <div> The one major hurdle standing between Madera and the dream of entire neighborhoods made of hemp? Growing the plant is illegal in most states. Because industrial hemp comes from <em>Cannabis sativa</em>, the same plant species that produces marijuana and contains traces of tetrahydrocannabinal—the active ingredient that makes marijuana a federally banned drug—industrial hemp production has long been prohibited. In Santa Barbara, city officials haven't decide whether to allow the building process to proceed. <div> <p class="shortcode-media shortcode-media-rebelmouse-image"> <img class="rm-shortcode" data-rm-shortcode-id="f03271a4934a7eeca3b7dfdf589a9a92" data-rm-shortcode-name="rebelmouse-image" id="8f376" type="lazy-image" data-runner-src="https://assets.rebelmouse.io/eyJhbGciOiJIUzI1NiIsInR5cCI6IkpXVCJ9.eyJpbWFnZSI6Imh0dHBzOi8vYXNzZXRzLnJibC5tcy8xOTkwMjYwMC9vcmlnaW4uanBnIiwiZXhwaXJlc19hdCI6MTYzNzk5ODEwNX0.Cs3oyyNL9K0temA69Kr3_lWpYvpKLIxTBn7jiPhGDKI/img.jpg?width=980"/> <small class="image-media media-caption" placeholder="add caption..."></small> <small class="image-media media-photo-credit" placeholder="add photo credit..."></small> </p>\n</div> <div> While Madera admits gaining approval from local officials has been far from easy, he's confident that the benefits of hemp building will win out in the end. "I think California will fall into the fold," he says. "I think it's a national movement. We plan on taking the country by storm."</div> </div>\n</div><div> <div> <p> <em>Photos courtesy of David Madera</em></p> </div>\n</div>