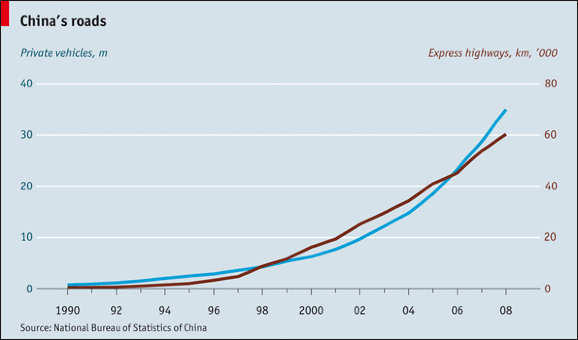 See how those lines cross in the chart above, at around 2006?
The Economist
explains
: "In recent years rising vehicle ownership has outpaced the growth of China's express highway system by a distance. China's new motoring class may have to get used to spending many more hours behind the wheel than they might otherwise intend."
This trend is, to some extent, responsible for that 11-day traffic jam outside of Beijing that everyone's been covering.