Articles
Vaccines need to be chilled to work. Student start-up Nanoly is developing nanotechnology to preserve them in communities without electricity.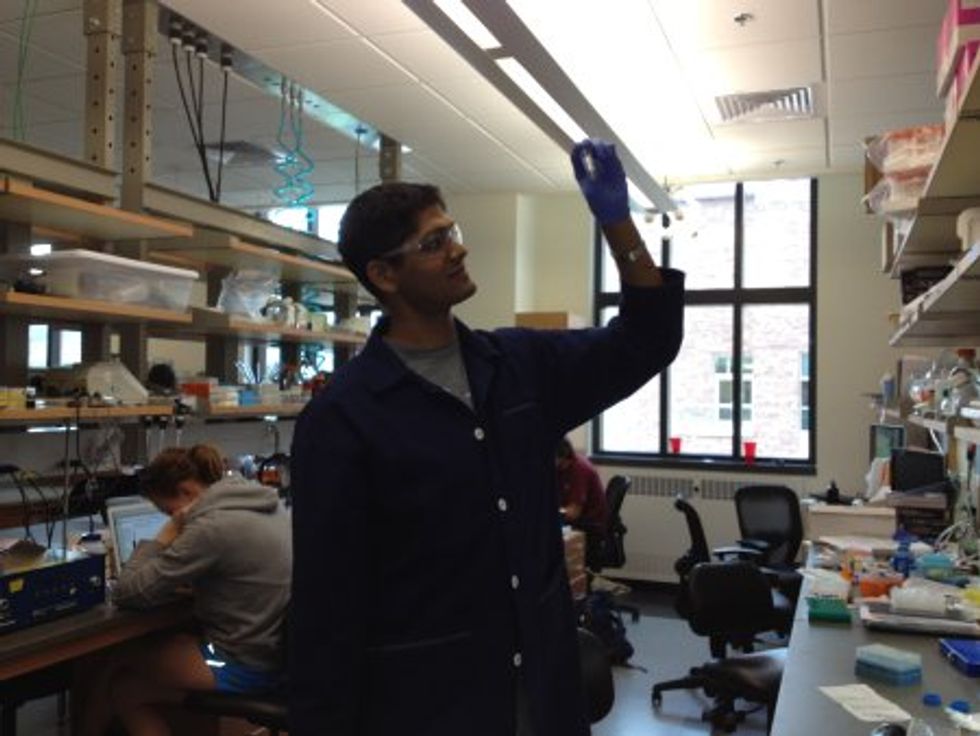 Every year, 2.1 million people die from vaccine-preventable disease—and it's no mystery why a good number go without the immunizations that could save lives. Many live off-grid without electricity—and no refrigerators to keep vaccines cold in clinics. Without being chilled between 35-45 degrees Fahrenheit (2-8 degrees Celsius), vaccines spoil and become inactive.
For want of temperature control, people are put at risk of disease and death.
<p class="p1"> It's a macro-level problem, but a group of students have discovered a solution on the molecular level. Rather than jerry-rigging the supply "cold chain"—finding work-arounds for transportation or building alternatively-powered refrigeration—students from U.C. Berkley, Duke, University of Colorado at Boulder, Johns Hopkins and Stanford founded <a href="http://www.nanoly.info/">Nanoly</a>, a company adapting a hydrogel polymer to protect vaccines from changes in temperature.</p><p class="p1"> Here's how it works: the polymer mixes with the vaccine, surrounds it and acts as a heat stabilizer. Nanoly's Nanxi Lui puts it more simply, "It's like a jacket. It covers the vaccine's proteins and protects it from heat."</p><p class="p1"> Once surrounded by the polymer, a vaccine can survive at 100 degrees Fahrenheit for up to 30 days. Conceivably, a doctor would be able to inject vaccines with the polymer at a field clinic, transport them over many days to a remote area and then use Nanoly's unique (and patent-pending) release method to activate the vaccine. That part is essentially like taking off the vaccine's protective polymer jacket.</p><p class="p1"> Nanoly's inject-protect-and-go method stands to make a huge impact. Twenty-six million children in the world aren't vaccinated, and according to UNICEF figures, 68 percent of them live in countries where weak immunization structures are caused in part by how difficult it is to effectively transport vaccines. </p><p class="p1"> Nanoly's technology has swept award ceremonies (taking honors from university entrepreneurship competitions, <a href="http://www.dellchallenge.org/">Dell's Social Innovation Challenge</a> and even a <a href="http://spacefrontier.org/2012/06/finalists-for-newspace2012-bpc/">Top 10 ranking</a> from NASA and Space Frontier Foundation). From competitions alone, they've raised almost $100,000 of the total $1.5 million they need to complete the research process.</p><p class="p1"> Already, though, they are building a partnership with <a href="http://www.path.org/index.php">PATH</a>, among the largest innovation and vaccine-focused global nonprofits, and one that also partners with the World Health Organization and UNICEF in vaccine access and delivery. Those global bodies are the end-point customer Nanoly hopes to one day serve. </p><p class="p1"> <em>Image courtesy of <a href="http://www.nanoly.info/">Nanoly</a></em></p><br/>