Articles
As the U.S. Senate spent yesterday striking down progressive legislation, the U.K. Parliament also tacked conservative. Students in Britain revolted.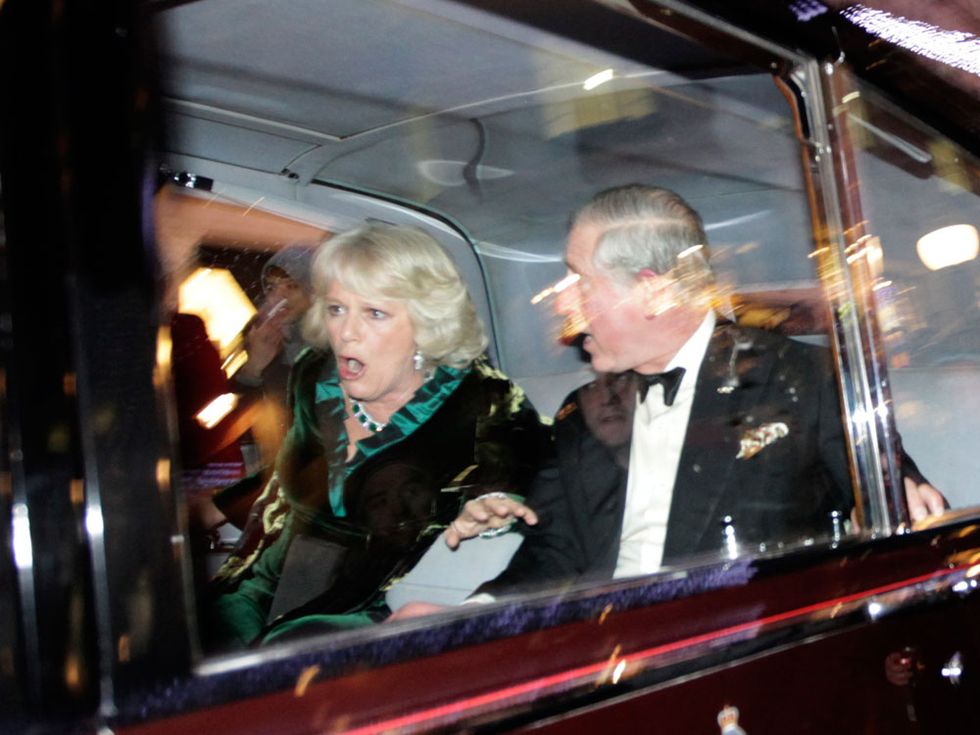 Amidst chants of "Tory scum!" and "Off with their heads!"
Prince Charles and his wife, Camilla, found their Rolls-Royce smack in the middle of a student protest over Britain's rising price of college tuition
. About 50 protesters swarmed their vehicle, smashing a window and dousing it in a coat of white paint.
While the U.S. Senate spent yesterday striking down progressive legislation (tabling the DREAM Act, blocking aid for 9/11 first responders, and failing to repeal "Don't Ask, Don't Tell"), the U.K. Parliament similarly tacked conservative, by voting to increase annual college tuition to approximately $14,000 a year, while simultaneously cutting government funding by an additional 80 percent. (The catch being that loans only have to be paid back if graduates go on to earn a salary of more than $34,000.)