Articles
Publicolor replaces drab, institutional school paint jobs with bright colors.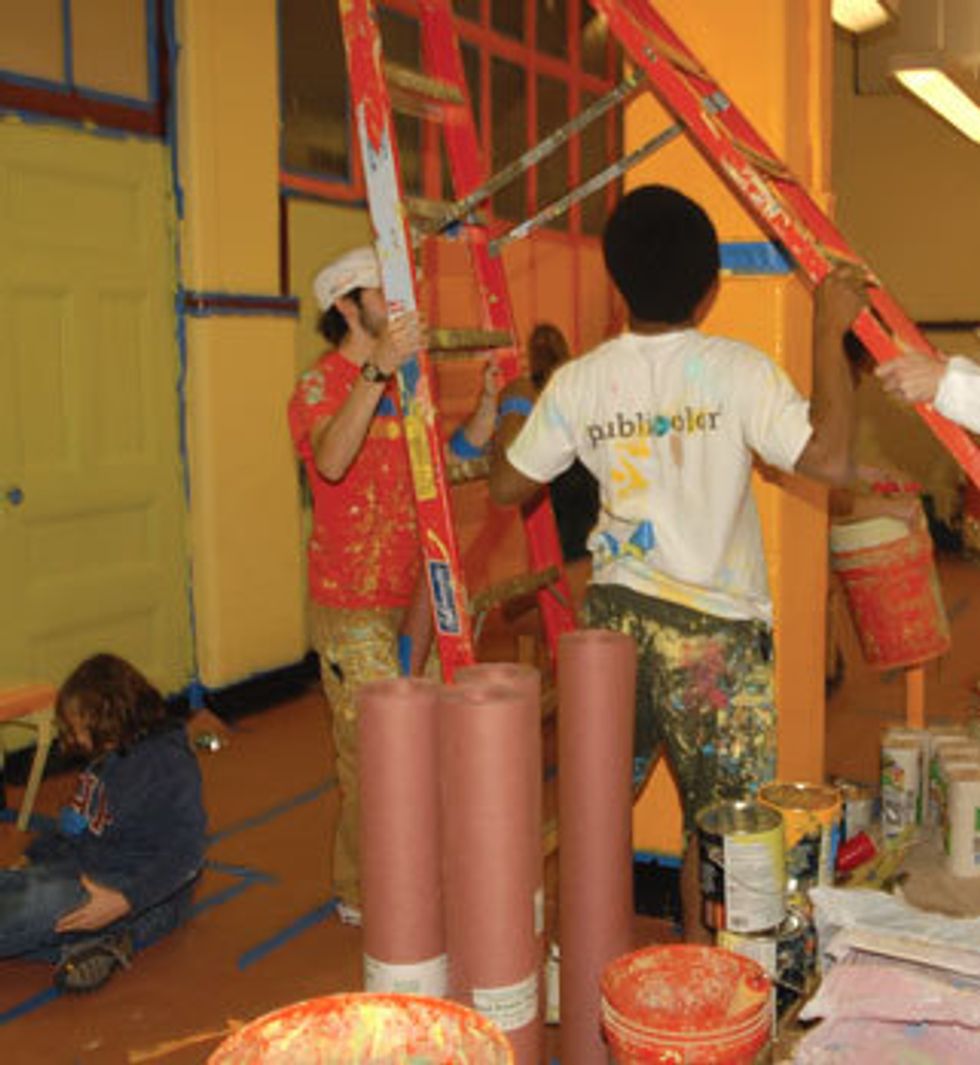 Take a quick glance
at a public school in New York, and it would seem as if government painters were restricted to a very limited color palette.
Publicolor
, a New York City–based nonprofit organization dedicated to brightening the walls of inner-city schools, is betting that kids learn better when their schools are painted a bright sapphire instead of an institutional gray.Trained as an industrial designer at the Pratt Institute, Ruth Lande Shuman started Publicolor in 1996 after noticing how many schools in Harlem resembled prisons. The organization has since painted nearly 200 schools and community buildings (police stations, pediatric wards) across the five boroughs. After the painting, teachers and students say they feel safer; graffiti and violence also decrease. In each school, the students do the redecorating, learning useful painting skills in the process. "I want our youngsters to paint their way out of poverty," Shuman says. "I want them to paint their way through college."
LEARN MORE
publicolor.org
EXPANSION
Publicolor is going national; next stop, Pittsburgh.