Articles
Slideshow Buffet
At Casey Kelbaugh's gatherings, artists connect through photography...and casserole.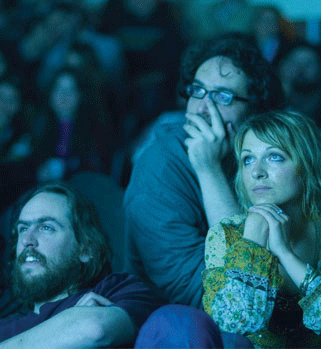 ---
When Casey
Kelbaugh began hosting slideshows of fellow photographers' work in his Seattle backyard, he asked his guests to bring some food along with their slides. Seven years later, the gatherings-now known as the
Slideluck Potshow
-have since gone global. The semi-regular traveling event connects artists of varied backgrounds and styles (nonpresenters can bring food and watch), and Kelbaugh and his co-director, Alys Kenny, have taken it from Europe to Mexico and back, sharing photography and food at each stop. "This is about bringing people together and building community," Kelbaugh says. "We show people with no reputations beside people who have incredible reputations. We don't want barriers." And in keeping with that spirit, the requirements for entrance remain strictly culinary.
LEARN MORE
slideluckpotshow.com