Articles
High-speed rail isn't just an environment and energy solution. It also makes great economic and business sense. This video explains.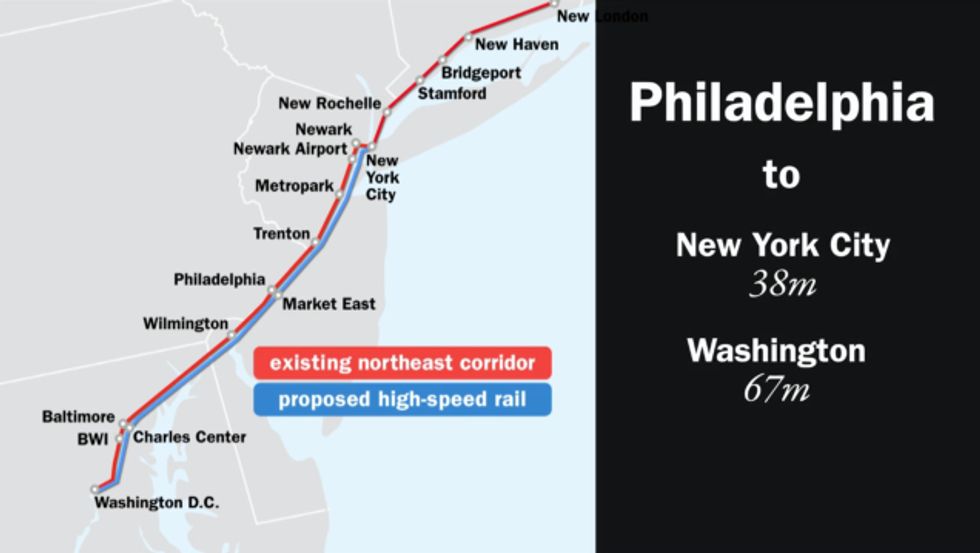 For some reason, high-speed rail has been pigeonholed as nothing more than an environmental and energy issue. All too often overlooked is the positive economic, business, and development impact of building reliable, speedy mass transit. This
video
from the
Regional Plan Association
makes a pretty bulletproof case not only for the benefit of high-speed rail in the Northeast Corridor of the United States, but for its necessity.
[vimeo][/vimeo]
<p> RPA explains:</p><blockquote> <p> High-speed rail in the Northeast Corridor is critical to providing the capacity needed to support projected growth in the region. The Corridor's $3 trillion economy, representing 20% of the nation's total, is the direct result of our nation's historic investments in world-class infrastructure. However, as our vital transportation arteries clog up, current budgets do not project similar investments to meet future demand. The Northeast Corridor must build high-speed rail in order to maintain the freedom and mobility that its economic health and competitiveness is founded on.</p>\n</blockquote><p> In other words, if you want economic growth in the Northeast, high-speed rail is crucial.</p><p> <em>Hat tip to <a href="http://switchboard.nrdc.org/blogs/kbenfield/terrific_video_on_high-speed_r.html">Kaid Benfield</a> at NRDC's Switchboard. </em></p><br/>