Articles
See Amtrak's entire passenger rail system laid out like a subway map.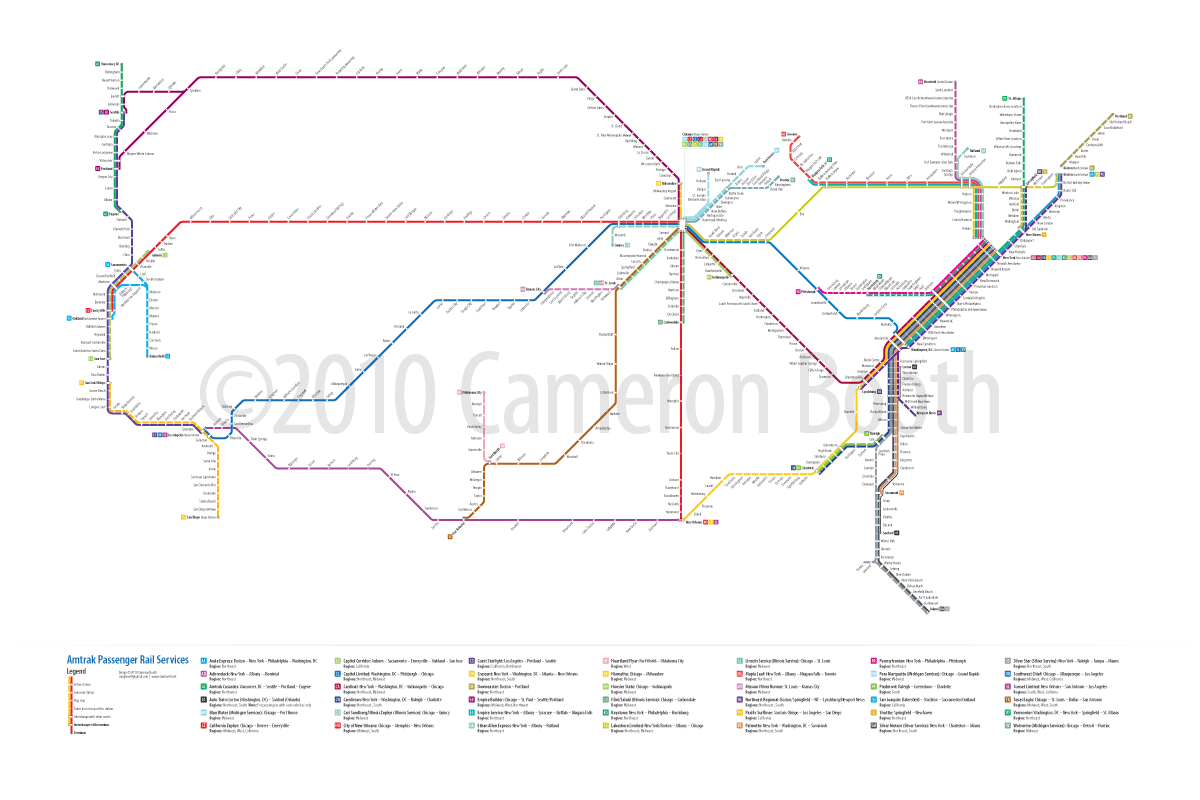 ---
If you love either trains or maps, you'll dig the designer Cameron Booth's "
Amtrak Subway Map
," which shows the entirety of Amtrak's rail service in the style of a subway map. And if you're
like me
and you love both trains and maps, then you're probably going to want to stop whatever you're doing and
order a nice, limited edition print
of one of these straight from the designer himself.
Of the design, Booth explains:
Surprisingly, I haven't seen another take on this anywhere else on the internet, but I guess it is a fairly monumental undertaking (Good thing I'm the patient type!). Every last station is shown, the result of a lot of research on both Amtrak's official site and Wikipedia. This version has all station names and route information listed.
Amazingly, as Booth wrote to Jonathan Crowe at The Map Room, Amtrak's current service map doesn't even include all station names and route information.