Maybe Mass Transit Does Hate America: Amtrak Train Kills Bald Eagle
As if red, white, and blue-blooded Republicans needed another reason to hate on mass transit. Amtrak kills bald eagles.
02.06.11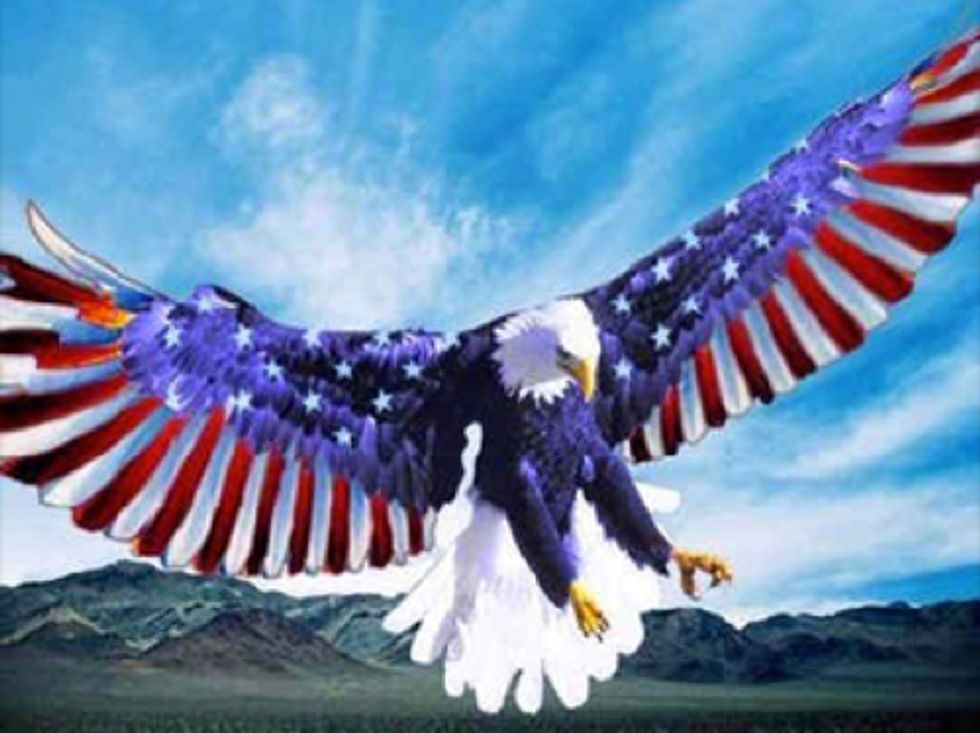 As if Republicans needed another reason to hate mass transit, late last night the very symbol of American freedom was crushed by a train. An Amtrak train struck and killed a bald eagle. The tragic incident occurred on Amtrak's popular Northeast line between Baltimore and Wilmington, Delaware. (No word on whether Joe Biden was on board.)
---
Now if you'll excuse me, I'll be spending the rest of the afternoon trying to figure out where I can wager on this item leading the Colbert Report tonight.
Thanks, PJ, for the heads up.
Badass illustration from the Stephen Colbert South Carolina Primary Party
Articles