Articles
Asmaa Hamdy maintains her own line of knitted items as she serves a five-year prison term.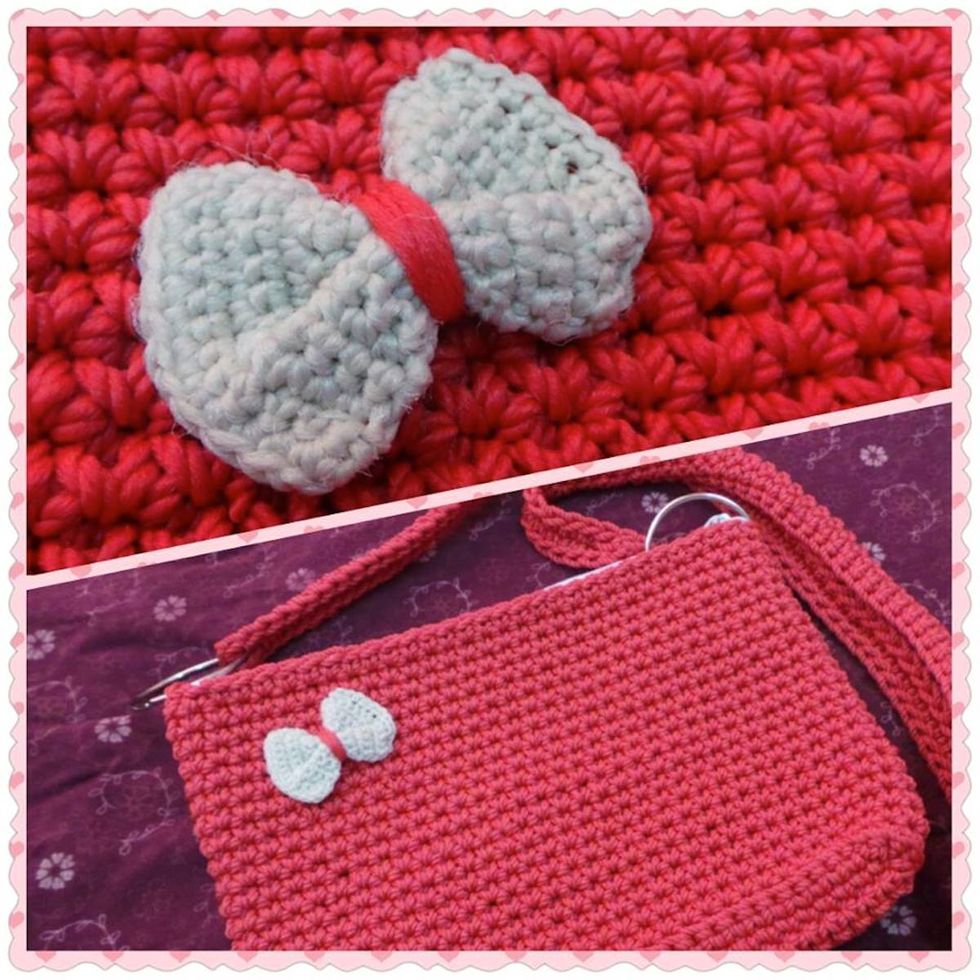 Photo via the Free Asmaa Masr Facebook page.
In July of last year, Asmaa Hamdy was among hundreds of students imprisoned for participating in protests against the military junta that removed democratically elected President Mohamed Morsi from power. Today, the dentistry student remains in prison, serving a five-year term, but she's found something to occupy her time: knitting her own line of "Made In Prison" handbags. Hamdy had been knitting the bags for her friends and family on the outside when she began fielding requests from fellow prisoners. Her fiance, Ibrahim Ragab, says Hamdy's knitting is not just a fashion statement but a political one.