Nearly 8,000 refugees from Burma and Bangladesh will be taken in after struggling to survive on "floating coffins."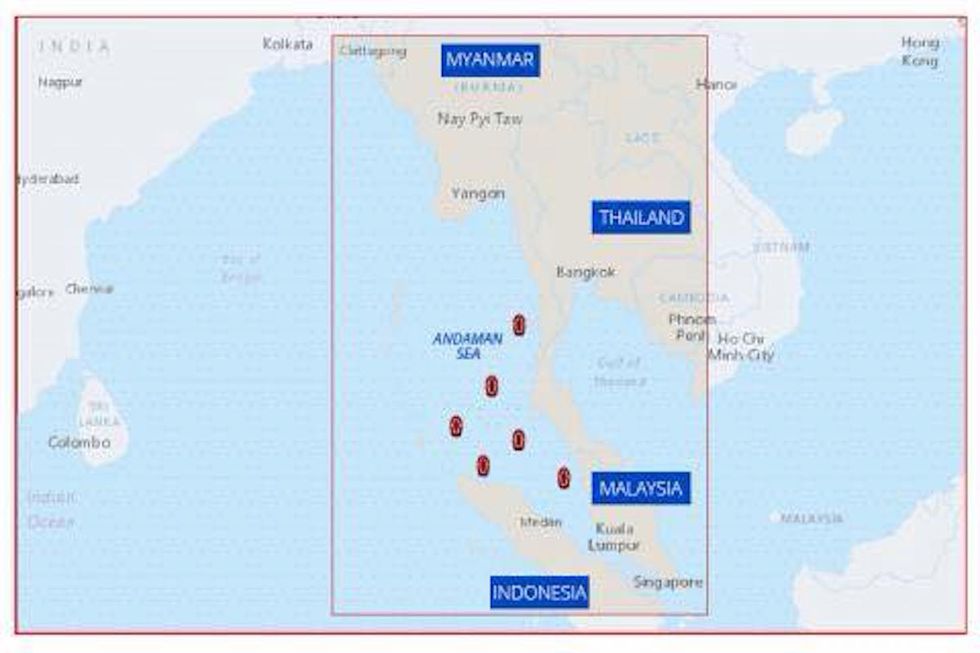 The approximate location of the refugee boats, termed "floating coffins" by the UN. Image from the International Organization on Migration.
The government of Manila was the first to agree to take in 8,000 refugees, including Rohingya Muslims from Burma and displaced people from Bangladesh, who had been stranded on the seas on boats. The refugees, who are escaping persecution and poverty in their home countries, are presumed to be near the Andaman Sea on what the UN has termed "floating coffins." Other countries in direct vicinity of the boats, like Malaysia, Indonesia, and Thailand, have rejected them, and they have been floating perilously on the waters for more than a week.
Articles