Articles
How does a historically black college beat out almost the entire Ivy League? By working toward the greater good.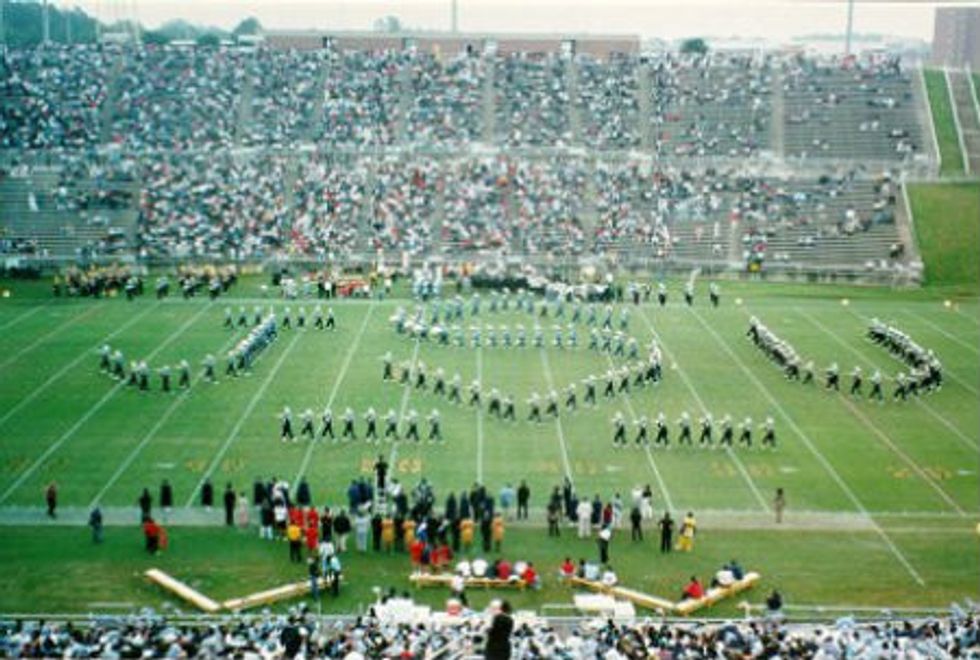 We wrote last month about the ways America's most elite schools
rank students
are warped in favor of the wealthy. Nonprofit magazine
Washington Monthly
says the way in which colleges themselves are ranked suffers from a similar affliction.
For five years now, Washington Monthly has released its own college rankings to compete with those of US News & World Report, purveyor of the nation's most famous college ranking list. While US News' ranking focuses primarily on things like "student selectivity" and "financial resources," Washington Monthly looks at metrics related to social impact. "We rate schools based on their contribution to the public good in three broad categories," says the magazine, "Social Mobility (recruiting and graduating low-income students), Research (producing cutting-edge scholarship and PhDs), and Service (encouraging students to give something back to their country)."
<p> By <em>Washington Monthly</em>'s <a href="http://www.washingtonmonthly.com/college_guide/rankings_2011/national_university_rank.php">calculations</a>, UC San Diego is the best college in the country, followed by UCLA, Berkeley, and Stanford. The only Ivy League school to appear in the top 10 is Harvard, which comes in at number six. The mag even picked a historically black college, Jackson State University, in 9th place. If you compare those rankings to <a href="http://colleges.usnews.rankingsandreviews.com/best-colleges/rankings/national-universities"><em>US News</em>' assessment</a>, in which six of the top 10 picks are exclusive and expensive Ivy League schools, it paints a pretty clear picture of why people think there should be a better ranking system.</p><p> <em>Washington Monthly</em> Editor-in-Chief Paul Glastris used to work at <em>US News</em>, which is where he learned that their ranking system was, as he puts it, "a little bit dicey." "The simplest way to understand it is <em>US News</em> measures mostly inputs," <a href="http://www.npr.org/2011/08/31/140086119/famous-college-ranking-lists-failing-america">he told NPR</a>, "how much do they pay their professors, class sizes, things that are not unrelated academics but really don't tell you that much about how much learning is going on."</p><p> The <em>Washington Monthly</em>'s ranking isn't perfect, of course—can any college ranking be perfect?—but it does take a holistic approach that <em>US News</em> does not. As America moves into a new era, one in which getting a standard college degree <a href="http://www.good.is/post/skipping-school-a-look-at-free-higher-education-alternatives/">isn't an integral part of success</a>, expanding our definition of what "education" and "learning" mean is going to be hugely important. And while the Yales and Princetons of the world were clearly the most beloved finishing schools for our ancestors, it's possible that the 6,800 students enrolled at Jackson State, where a year of in-state tuition costs less than $5,000, are the leaders of the future.</p><p> <em><a href="http://commons.wikimedia.org/wiki/File:Jacksonstate.jpg">photo</a> via Wikimedia Commons </em></p><br/>