Articles
The Anatomy of College Rankings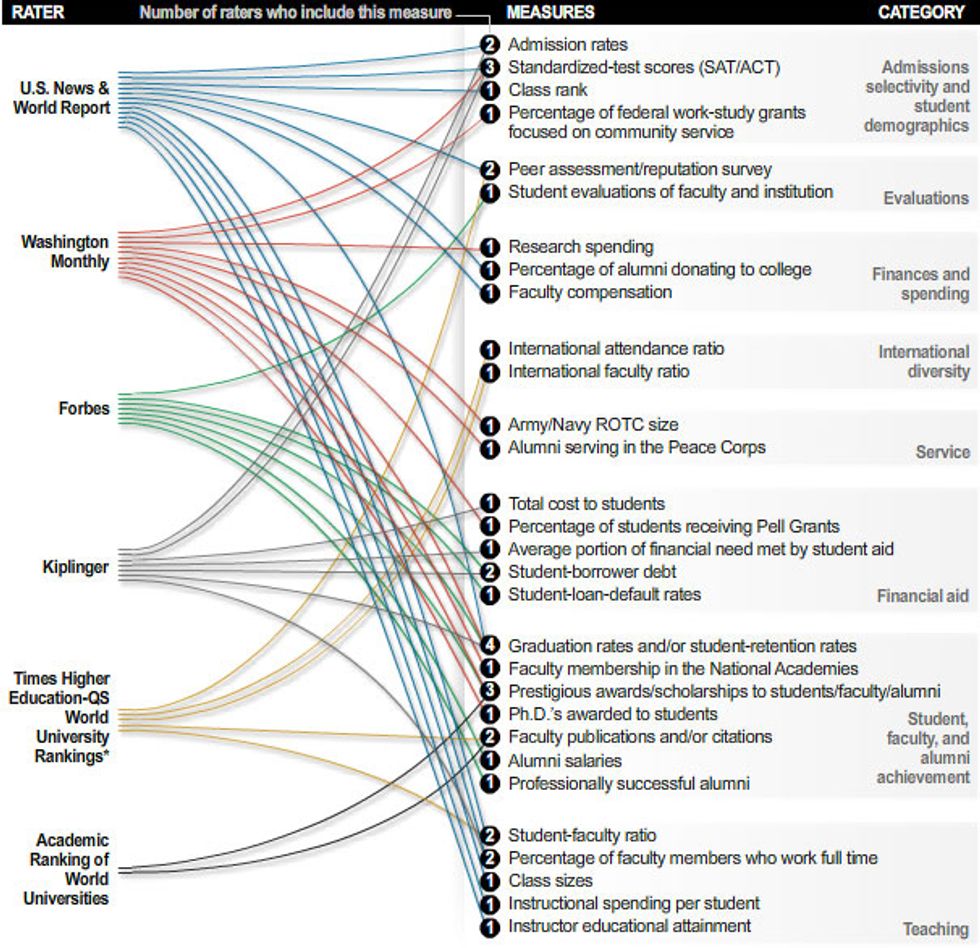 Everyone seems to be doing their own
college rankings
these days.
Forbes
and
Washington Monthly
recently joined the likes of
U.S. News and World Report
in offering their assessments of the best universities in the U.S. Two ratings systems, developed by
Times Higher Education
and
Shanghai Jiaotong University
, assemble lists of the top institutions in the world.
If you've ever wanted a handy way to determine which of these systems would work best for a prospective college student—the actual answer is probably "none of them"—The Chronicle of Higher Education has an excellent interactive graphic that lets you know that, among other things, Forbes factors in whether or not a school has "professionally successful alumni," a nebulous sort of measure that it gets from determining the number of people from a particular university that appear in Who's Who in America 2008.
---
From the Chronicle's, it's easy to see what each assessment prizes: As pointed out by Daniel de Vise at The Washington Post's College Inc. blog, Washington Monthly prioritizes access by low-income students, as well as service-related opportunities. Unsurprisingly, Kiplinger focuses on finances. And, the Academic Ranking of World Universities (which is administered by Shanghai Jiaotong U.) only cares about publications and awards.
Actually, an argument could be made that U.S. News' much-maligned standards are the broadest and give the best overall rankings—if you care about those sorts of things.