Articles
There are other ways to use the extra time other than test prep.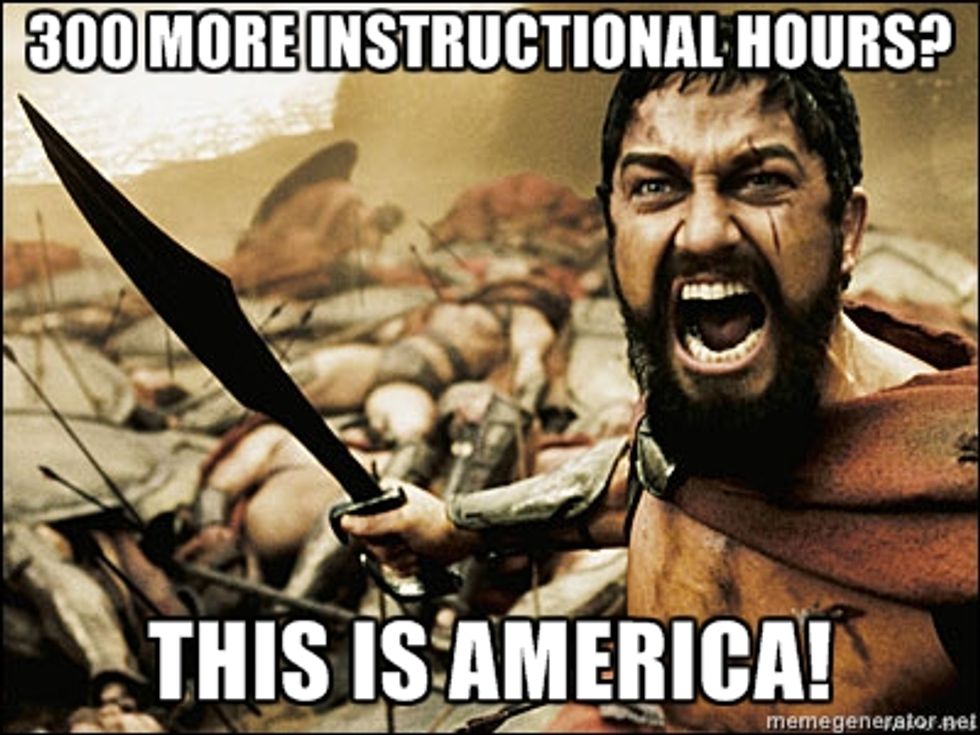 On Monday I woke up to the news that
a pilot program
starting in a few states, including Connecticut and New York, would add 300 more instructional hours to the school year starting in 2013. I don't know about you, but I have yet to see a real study showing a positive correlation between classroom time (teacher-student face-to-face for a designated class) and student achievement. If you're not as informed with the research, your natural inclination is to say "Yes! More schooling sounds great." What it usually means, however, is that those 300 hours get used for test prep and, well, more test prep.
No recess, no extracurriculars, no special electives.