Articles
For the past five years, Michael Bierut has been giving his students a simple assignment: Perform a "design operation" and repeat it for 100 days.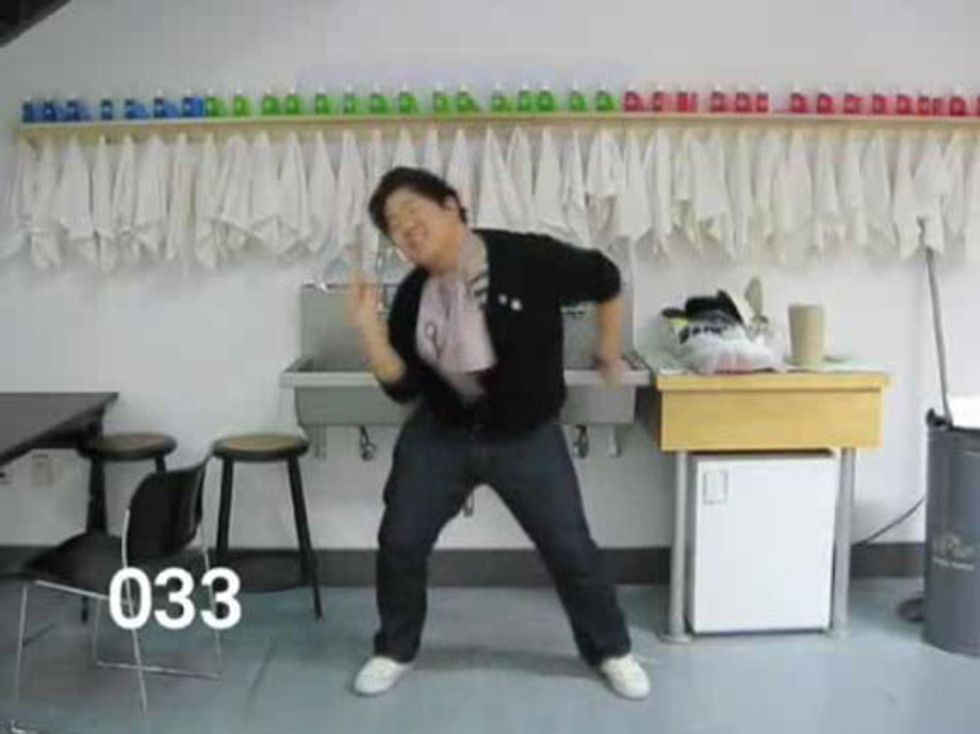 Undertaking a daily project—conceptualizing, executing, and documenting some task every 24 hours—has become a popular exercise for designers and people in other creative fields. This process seems to push these poor self-experimenters to the brink of sanity somewhere near day 87, but it also spurs exceptionally creative thought. Over at Design Observer, Michael Bierut
writes about a workshop
he's given at Yale for the past five years where he tells design students to perform a "design operation" once a day, for 100 days.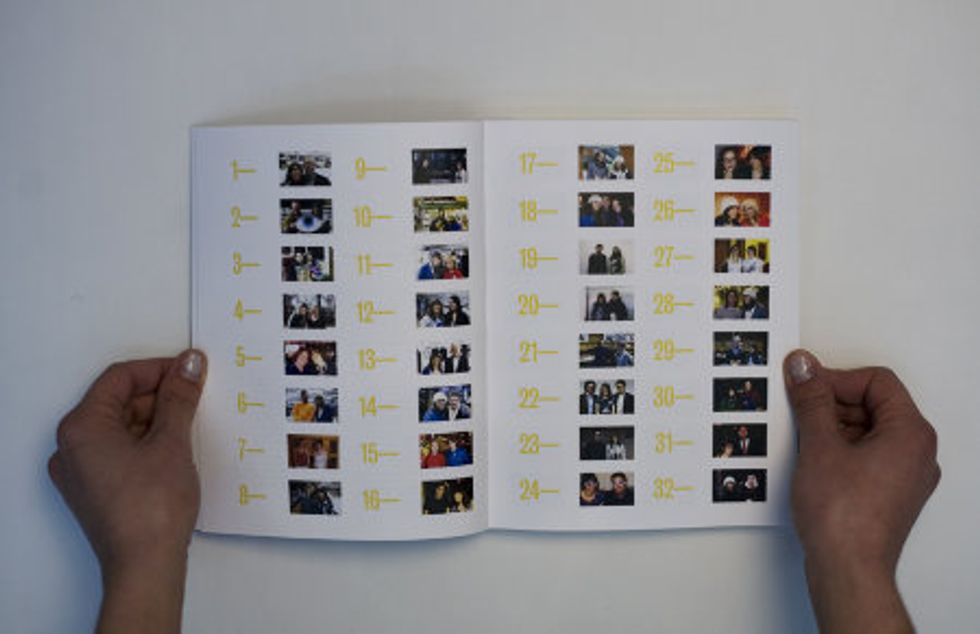 <p> Lauren Adolfsen photographed herself with a new person every day and turned the results into the book "<a href="http://snackmountain.com/index.php?/print/-lauren/">&amp; Lauren</a>." Not a bad way to get to know new people.</p><p class="shortcode-media shortcode-media-rebelmouse-image"> <img class="rm-shortcode" data-rm-shortcode-id="7155ad5fce4c72bb3300426480bf03a0" data-rm-shortcode-name="rebelmouse-image" id="ceb39" type="lazy-image" data-runner-src="https://assets.rebelmouse.io/eyJhbGciOiJIUzI1NiIsInR5cCI6IkpXVCJ9.eyJpbWFnZSI6Imh0dHBzOi8vYXNzZXRzLnJibC5tcy8xOTg1MzQyNy9vcmlnaW4uanBnIiwiZXhwaXJlc19hdCI6MTYwOTk2NTAwNX0.-kiQ39nzR3QDIXv0lRkwli6OYYgwEyFOGxkHM2aKOTw/img.jpg?width=980"/> <small class="image-media media-caption" placeholder="add caption..."></small> <small class="image-media media-photo-credit" placeholder="add photo credit..."></small> </p><p> Benjamin Critton put <a href="http://www.surplusurplusurplus.com/index.php?Cat=12">100 random objects up for sale</a>, some of which sold and garnered him a nifty profit. Nothing like a perpetual garage sale to raise a little extra money.</p><p> [vimeo]<iframe class="rm-shortcode" data-rm-shortcode-id="26e4c4e4b7f3d7a6f8cdd659e9aa6c8c" frameborder="0" height="480" scrolling="no" src="https://player.vimeo.com/video/10831542" width="100%"></iframe>[/vimeo]</p><p> Jieun Rim filmed her walk to school every day for 100 days and edited them into one long stroll in "<a href="http://vimeo.com/10831542">Steppin' Out</a>."</p><p> [vimeo]<iframe class="rm-shortcode" data-rm-shortcode-id="b679325a6a4abb8c9eeb541b1e4e1fb5" frameborder="0" height="480" scrolling="no" src="https://player.vimeo.com/video/6935549" width="100%"></iframe>[/vimeo]</p><p> Hilla Katki's <a href="http://www.hillakatki.com/#OneChair">One Chair</a> project is simple yet demonstrates true design thinking: She found 100 different uses for a folding chair.</p><p> [vimeo]<iframe class="rm-shortcode" data-rm-shortcode-id="509392b0af1a598e526422dd1d99de2e" frameborder="0" height="480" scrolling="no" src="https://player.vimeo.com/video/3237836" width="100%"></iframe>[/vimeo]</p><p> The most famous 100-day workshopper of all according to Bierut is Ely Kim, who each day choreographed a different dance, and performed it in a different place. He filmed the results, an you can see them in his unbelievable video "<a href="http://vimeo.com/3237836">BOOMBOX</a>." Also important is the inclusion of his playlist.</p><p> There are many more <a href="http://observersroom.designobserver.com/oblog/entry.html?entry=24678">student projects</a> from Bierut's classes. Each demonstrates the power of creative thought, but they're also examples of simple little exercises that anyone can build into their daily routine. Taking a few minutes to make your mind bend a different way is a valuable tool for your well-being. I can almost guarantee, for example, that your life would be better if you took the time to dance like Ely Kim.</p><br/>