Energy conservation pays off.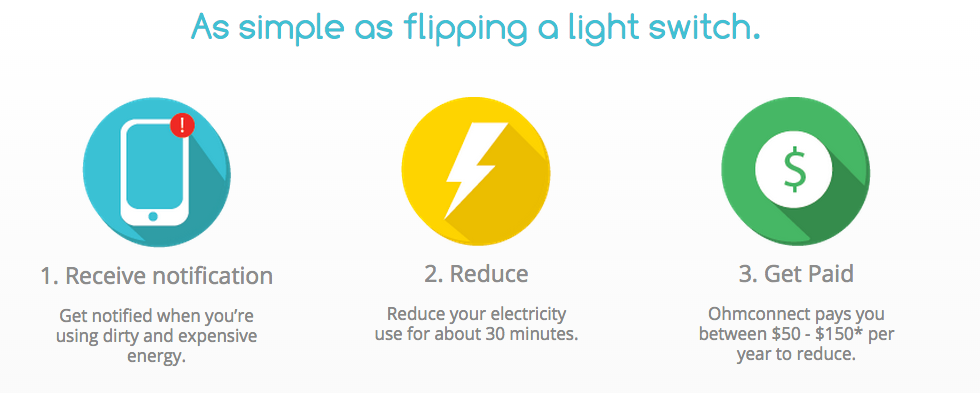 Photo via Ohmconnect
It's no secret that being green is not always so easy. Though it requires active effort and conscious living, minimizing your usage of natural resources can help both the planet and your wallet. Now, one company wants to further incentivize people to cut back on their energy consumption.
Articles