Articles
The unfolding migrant crisis in North Africa spurs thousands to risk their lives in search of new ones.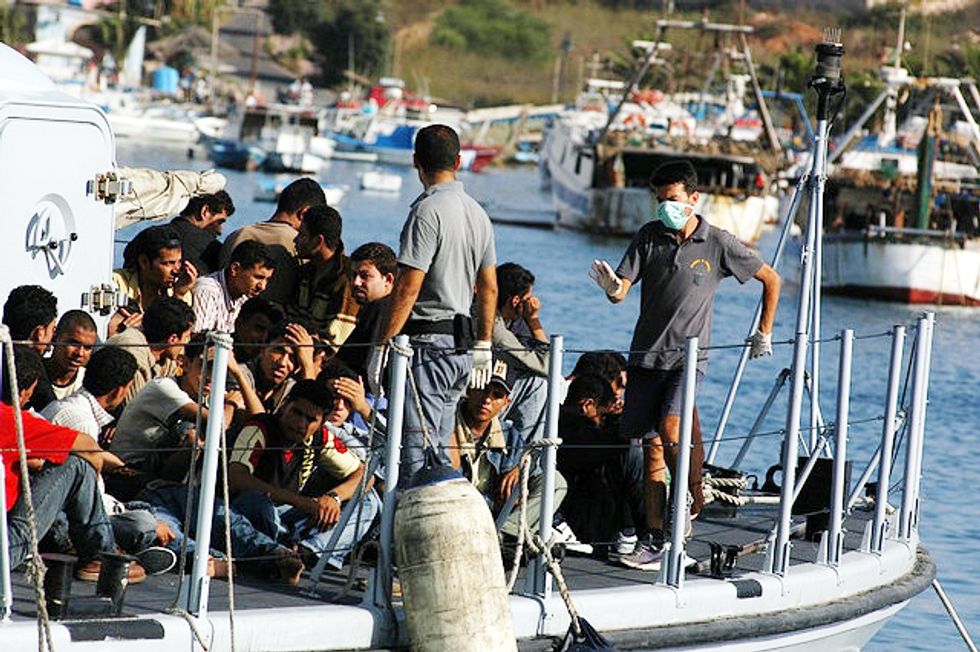 Migrants arrive at the Italian Island of Lampedusa. Image by Sara Prestianni / noborder network via Flickr
Earlier this month, Maltese boats approaching rickety rafts of migrants trying to cross the Mediterranean from Libya to Europe started reporting a strange phenomenon: the distressed migrants were waving them away, refusing assistance. Given the publicity of recent tragedies befalling migrants in the region, like the death of 800 in the capsizing of an oversized smugglers' craft, this resistance to aid seems perplexing from the outside. As human traffickers cram more and more migrants onto their boats, migrants themselves report that they're aware of how dangerous the trip to Europe has become—at 1,710 have died en route to date this year—and are trying to dissuade others from following in their footsteps. The migrants refusing Malta's assistance in this climate just reflect the desperation of the quest and the shortcomings of Europe's efforts to address the crisis, which focus upon rescue, but also on policing maritime borders and disabling smuggler networks to cut off transit routes and prevent migration.