Articles
The European Union's Impressive Renewable Power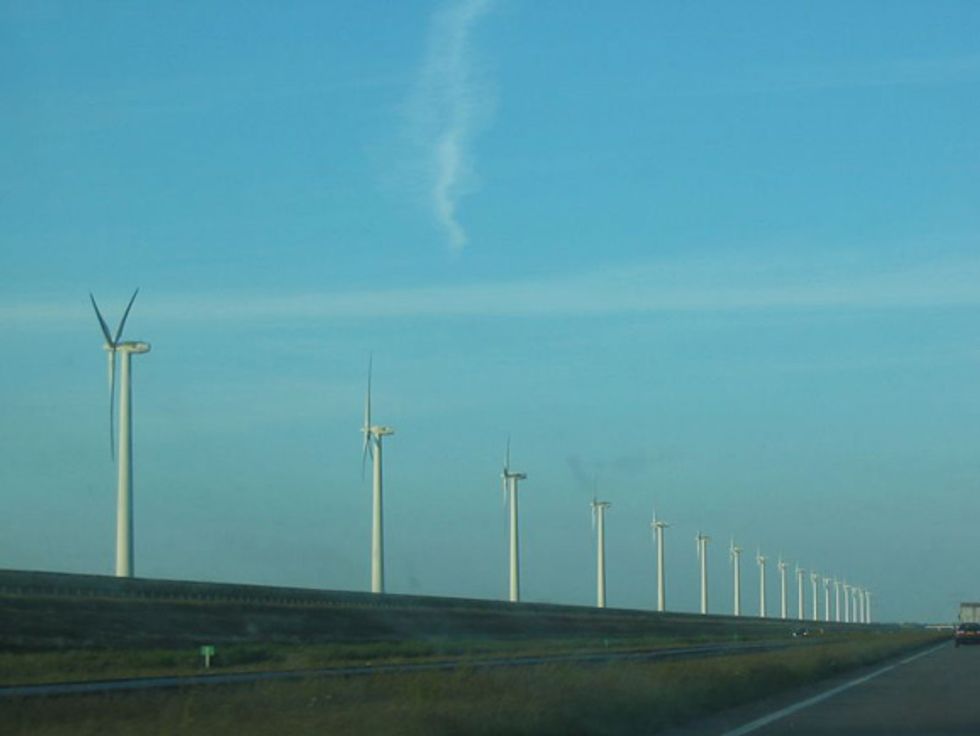 The European Union is doing an impressive job of
switching over to renewable sources of electricity
:
Renewable energy made up the bulk of new power generation capacity added in the European Union last year, the European Wind Energy Association, or EWEA, said Wednesday.Renewables accounted for 61% of new electricity generating capacity in 2009. Of the total new capacity, 39% was from wind power and 16% was from photovoltaic solar power, EWEA said.
So notice: We're talking about the energy sources used to make electricity, not overall energy use (that would include fuel for cars and whatnot). Also, these numbers indicate the breakdown of
new capacity
added in 2009, not the current overall state of things.But these numbers are still impressive. To put them in perspective, check out the chart below. It shows the current sources of electricity for the whole globe. It's about the opposite. Coal, oil, and gas combined produce around two thirds of the world's electricity.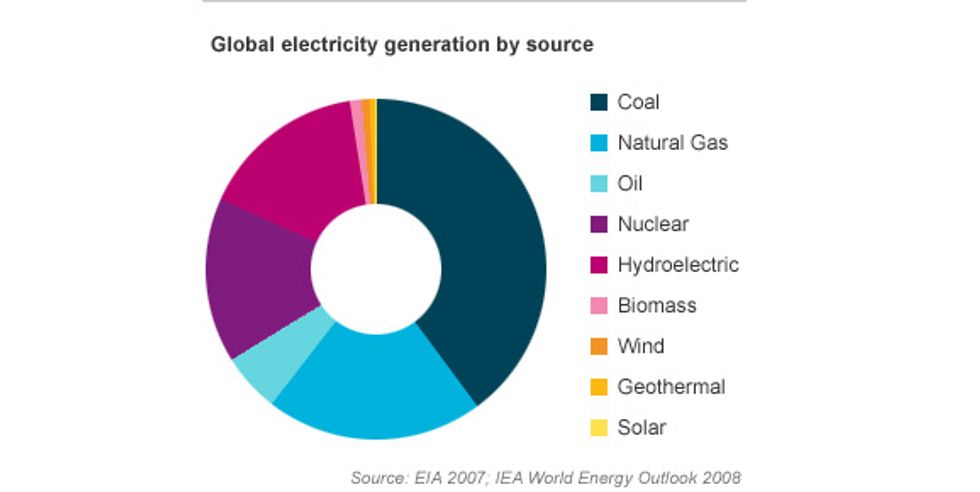 ---
Photo (cc) from Flickr user zulfinho.