Articles
Spokesperson says people can choose which bathroom they want to use.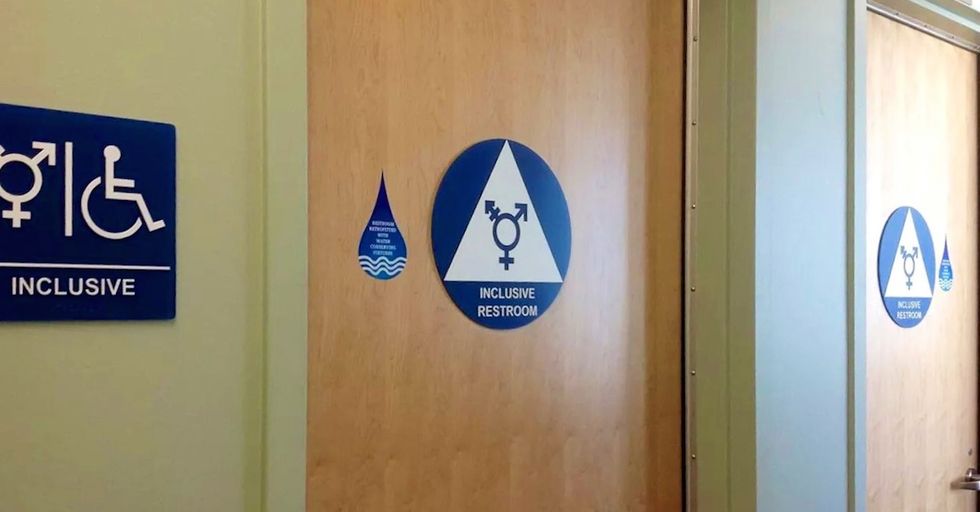 A gender-neutral bathroom at UC Irvine. Photo by Flickr user Ted Eytan.
In a pretty symbolic move in support of LGBTQ rights, the White House opened a gender-neutral bathroom on Wednesday, and it's situated right next door to the West Wing. Somewhere, your bigoted Uncle Lester is absolutely seething. Chill, Uncle Lester. You don't have to use the gender-neutral bathrooms if you don't want to.