The stock image company is leveraging Instagram's unique documentation of "underrepresented communities."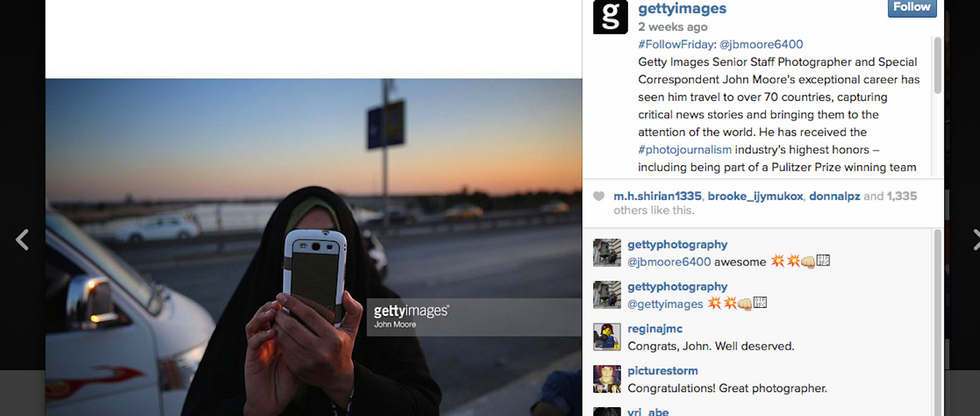 Screenshot of Getty Images' Instagram account.
Stock image giant Getty will be offering a $30,000 grant program to users of photo-sharing platform Instagram to "document stories from underrepresented communities around the world." Instagram has increasingly become a repository for some of the most facsinating visual material out there, with an army of citizen-shutterbugs and artists constantly posting a prolific quantity of images. And Getty, trying to reach out into the new frontiers of where pretty pictures come from these days, is challenging the reach and grasp of these vibrant Instagram communities, by seeing if they can step in where many established photographers cannot.
Articles