Articles
Lumni: Investing in College Students as If They Were Companies
Social enterprise Lumni makes paying for college a collective investment instead of an individual one.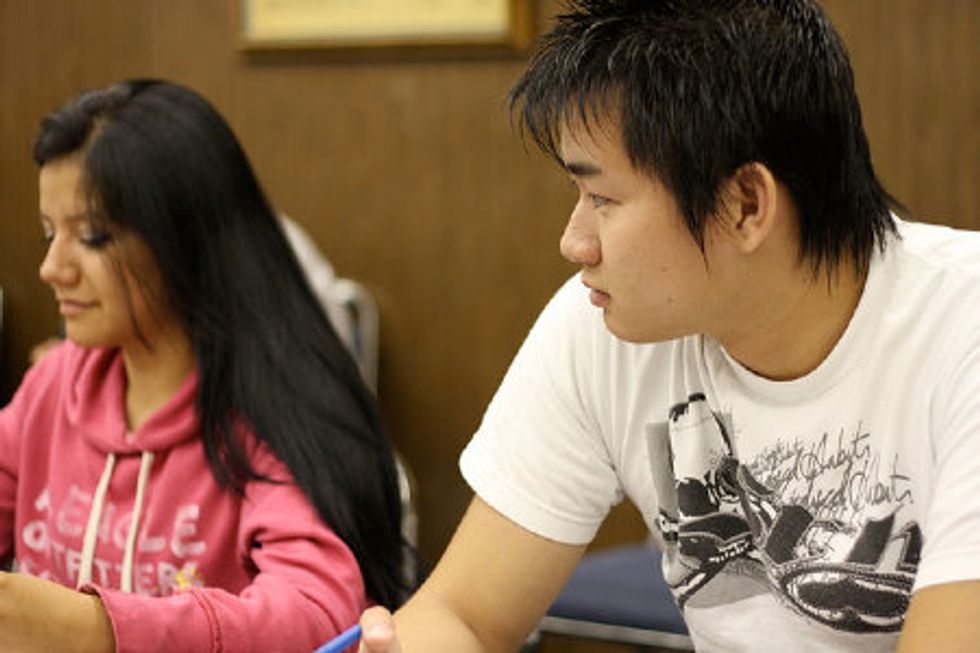 With the cost of higher education spiraling ever upwards, creative ideas for footing tuition bills are more important than ever. But w hat if paying for college became a collective investment instead of an individual one? That's the thinking behind Lumni , a 9-year-old social enterprise that helps finance the cost of college for students in exchange for a fixed percentage of their future earnings over a set period of time.
---
It's an interesting concept: Invest in an individual's education like you would a start-up company. Lumni is focusing on students who are less likely to have financial access to higher education: low income, first-generation college students from Colombia, Chile, Mexico and, most recently, the United States, specifically in California. In exchange for money from Lumni, each student agrees to pay back the "investors" a percentage of income for 120 months—10 years—after graduation. What could make a model like this really appealing to students is that at the end of that 10-year period, the financial obligation to Lumni is over, no matter how much you've paid back.
The average low-income student in California still needs $4,000 to $7,000 per year to meet the costs of attending college after loans and grants are taken into consideration. First generation college student Krystal Shipley, a sophomore at the University of Redlands, told the New York Times that she couldn't ask her mother, who has recently been unemployed, for more money. Instead, she received $4,000 from Lumni "in exchange for 1.7 percent of her income" after she graduates.
Shipley's major is still undecided, so she doesn't know what her future annual earnings will be. But no matter what she does, the percentage she pays Lumni back won't change. That means that instead of feeling the pressure to go into a higher paying field like banking because she has to repay massive student loan debt, Shipley could theoretically spend time working for a nonprofit, or even decide to go into teaching. The average starting salary for a teacher in California is $35,760—but Shipley's payments to Lumni would, based on the agreed upon percentage, end up being an affordable $607.
So far Lumni has financed the educations of more than 1,600 students and 150 individuals and corporations have invested $17 million in its funds. Only 2 percent of students have defaulted on their repayments. The question with a concept like this is, of course, is it scalable to meet the needs of all college students? Economists tend to be skeptical about such human capital contracts, simply because they're not proven, but given that the system of loans, grants, and scholarships we currently have isn't exactly working, solutions like Lumni might just be the wave of the future.
photo (cc) via Flickr user Michael Oh