Articles
Sponsored Post: Win a Grant to Improve Your Community
Got a great idea to make your neighborhood better? Whether it's saving a park or creating public art, make it happen with a Pepsi Refresh grant.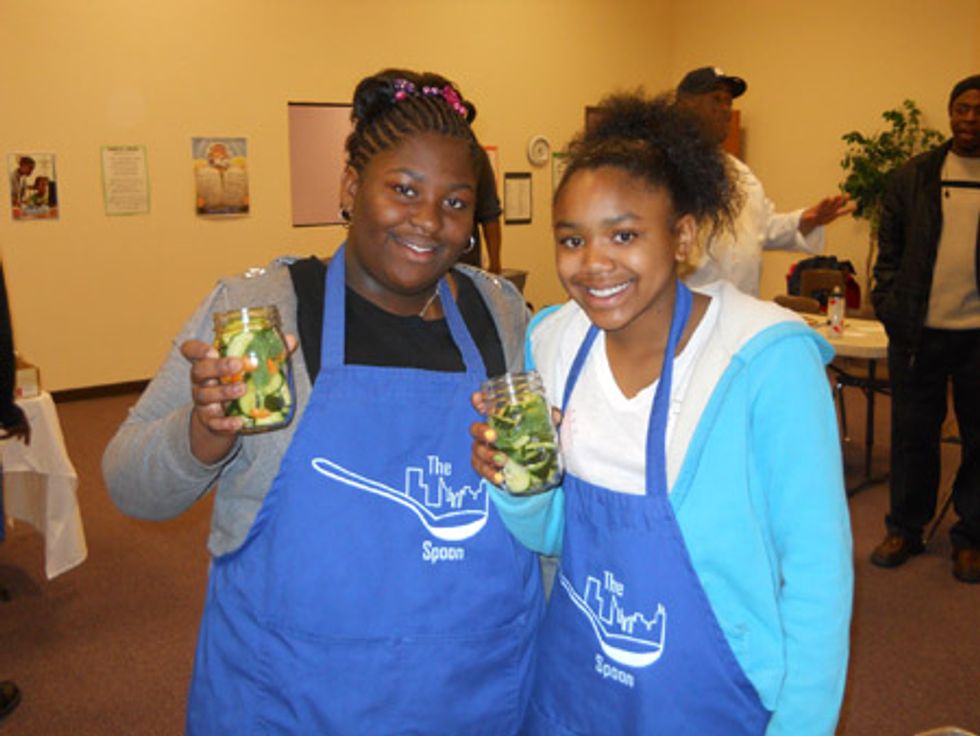 This post is in partnership with Pepsi Refresh Project
Are you up to the challenge of improving your community? If you've got a creative idea to energize and inspire your neighborhood, then submit a grant application to the Pepsi Refresh Project!
---
In 2010, Pepsi supported communities across the country by directing more than $20 million to fund over 1,000 local ideas. Now in its second year, with twice as many grants awarded every month, the Pepsi Refresh Project invites you to propose your own fresh ideas. Submissions for this month close on Friday, August 5 at 11:59PM EST, so be sure to apply today! Need some inspiration? Here's a look at some recent winners who started with a simple idea and are now making a big impact in their neighborhoods and beyond.
Mic Check (Grant: $5,000)
In addition to hosting weekly readings, "write nights" and workshops, Mic Check has also become a vital community partner, stepping up to meet neighborhood needs through food and clothing drives. Amir says, "Folks want to help, but sometimes they don't know where to start." Mic Check not only helps young poets find their voice, but also provides them with opportunities to give back. Read more about their Pepsi Refresh grant here.
The Spoon (Grant: $10,000)
School may be out of session, but The Spoon offers fun learning opportunities all year long. Led by husband-and-wife team Cliff and Asia Lyons, this program aspires to turn picky eaters into healthy culinary pros by offering free cooking and gardening classes to students in the Denver area. Check out their project details here.
The Rick Foundation (Grant: $25,000)
Brandon Davis founded the Rick Foundation in 2007 in memory of his brother, whose optimistic spirit lives on in American Dreaming Magazine. The bi-monthly publication exists to cultivate and highlight the talents of young creatives and inspire others to pursue their dreams. Learn more here.
Shoes 4 The Shoeless (Grant: $50,000)
This summer, Shoes 4 The Shoeless is partnering with a local YMCA chapter to offer swimming and bike riding lessons and an end-of-summer triathlon for kids. The best part? All participants will be outfitted with brand new athletic shoes. Get the story on Shoes 4 The Shoeless here.
These grantees were able to make their dream happen. Are you ready to bring your idea to life? Visit Refresh Everything and submit an application now! It's a quick and straightforward process—and you don't have to be an expert. Individuals, nonprofits and even for-profits with a social benefit are eligible.
Image via The Spoon