Articles
The documentary China Remix explores the the city of Guangzhou, which is home to a large african population.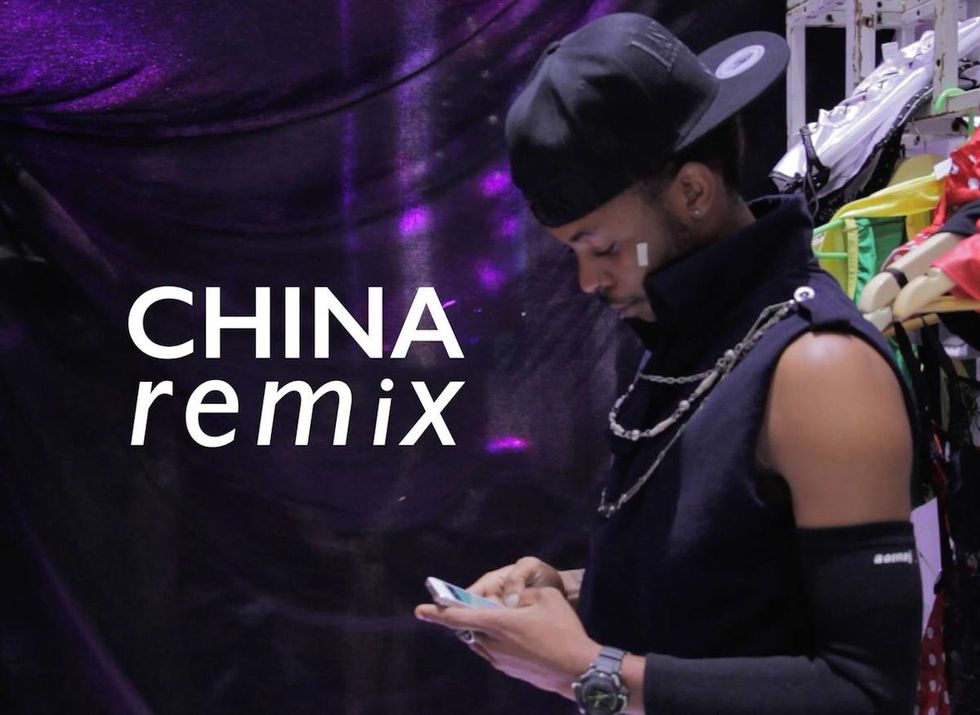 Image via China Remix's Facebook page.
Local taxi drivers refer to it as "chocolate city"—the Chinese city of Guangzhou is home to Asia's largest diasporic African community, and it's only been growing since airlines first established direct flights between African countries and China in 2008. Estimates of the local African immigrant population in Guangzhou range widely from 20,000 to 200,000. The community suffers from stereotypes that cast African immigrants as economic opportunists, but a new documentary intends to subvert that narrative with the stories of three African rap artists—Dibaocha Sky, Ivan Manivoo, and Flame Ramadan—struggling to make it in the city. China Remix depicts their confrontations with anti-black prejudice, their battles with immigration and deportation laws, and their attempts to forge a new life in a new place.