Articles
Guangzhou, China, Wins Sustainable Transport Award Guangzhou, China Wins ITDP Sustainable Transport Award for Bus Rapid Transit System
Guangzhou's kick-ass bus system helped it win the 2011 Sustainable Transport Award. No American city was even in the running.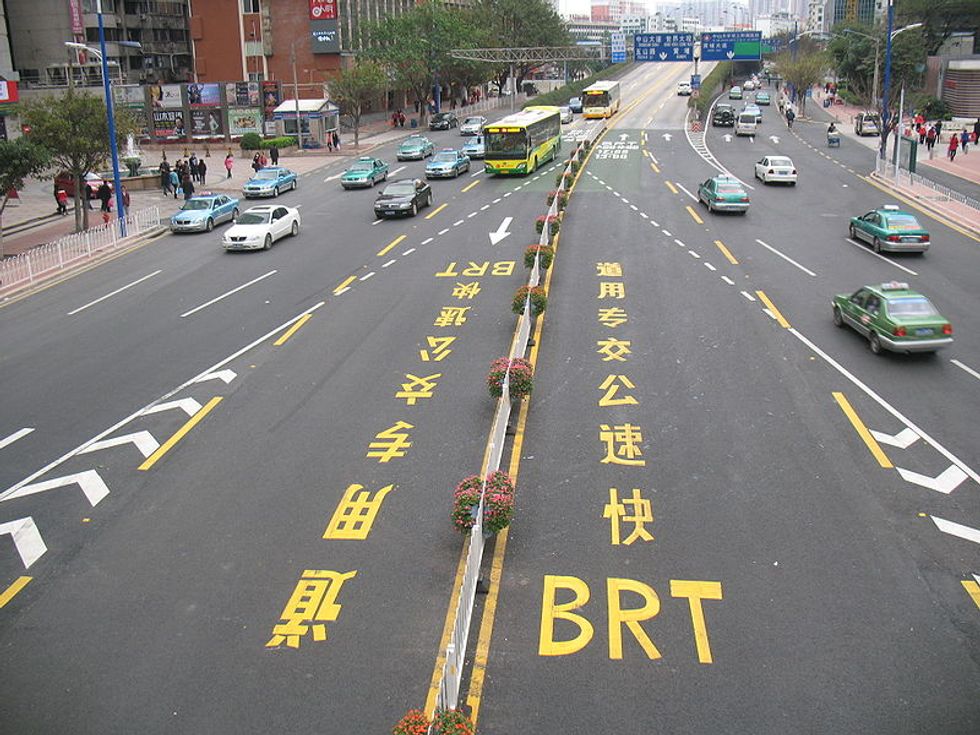 Guangzhou, China beat out Tehran, Lima, Peru, and several other cities to win the 2011 Sustainable Transport Award from the
Institute for Transportation Development Policy.
Guangzhou won for a successful and highly popular bus rapid transit system that integrates with wide, tree-lined bike lanes, a bike share program, and metro stations. It is "raising the bar for all cities," according to the ITDP that gives the award every year.
---
Here's the ITDP write up on the city's BRT system, which carries 800,000 people each day.
Accepting the award in Washington Monday, Lu Yuan, a Guangzhou government official said, "It is a big honor to win this award ... and in the future we will continue to grow green transportation" systems to create a "sustainable, low-carbon and happy Guangzhou."
In case you were wondering: No U.S. city was nominated for the award this year, though New York has won in the past.
In related news, the awards ceremony also sparked an international incident of sorts when the Mayor of Tehran, Mohammed-Baqer Qualibaf, was denied a visa to visit Washington for the ceremony. He was denied permission not by the United States, but by his own government because he is seen as a political rival to President Mahmoud Ahmadinejad.
A version of this post also appears on Transportation Nation.
Image: Wikimedia Commons