Articles
A new investigation finds that abuse was rampant among peacekeepers.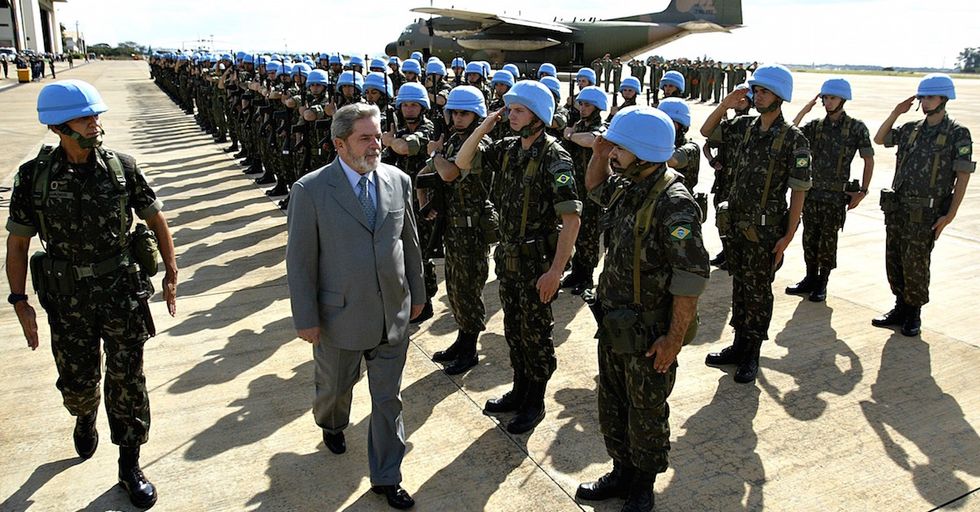 U.N. peacekeepers in Haiti. Image via Wikimedia Commons.
A new report due to be released by the U.N. Office of Internal Oversight Services alleges that members of a U.N. peacekeeping mission traded neccessities like food and medicine in exchange for sex with at least 225 Haitian women. The investigation, which took place a year ago in Haiti, where more than 8,000 peacekeepers have been stationed since 2004, found a slew of human rights abuses, including the rape of minors under the age of 18.