A new study says reminding doctors and nurses of the greater good of hygiene can inspire compliance with hand-washing recommendations.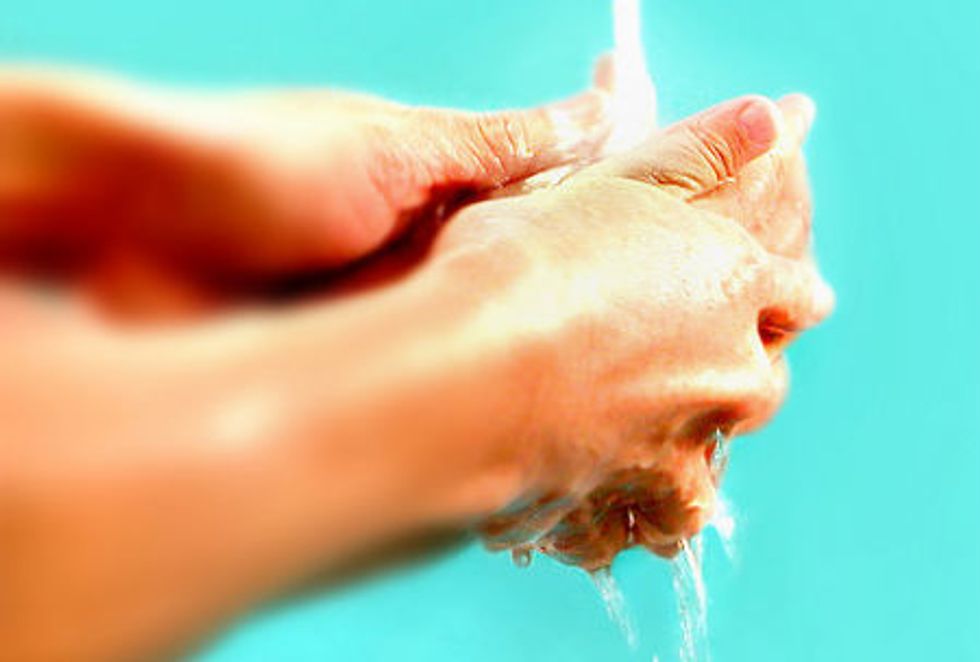 We've
told you before
about the problem of doctors not washing their hands enough. Every day, forgetful physicians and nurses around America handle very ill or wounded people with unclean hands and spread infection, which kills 100,000 hospital patients annually and sickens nearly two million others. In fact,
according to the CDC
, only about 40 percent of health care workers consistently adhere to recommended hand hygiene practices. We
challenged our community
to design a better hand-washing reminder, but our solutions couldn't be tested. Now researchers have discovered a truly effective way to get more health professionals to properly scrub up.
According to new research from the University of Carolina at Chapel Hill, a good way to get more doctors and nurses to regularly wash their hands is to remind them that they are not in danger of infection, their patients are. Traditionally signs and warnings about hand washing have been messages along the lines of "wash up to protect yourself." But it turns out that that's not very helpful.
Articles