Articles
Badass protesters insist London's 1.5 million empty buildings are a waste.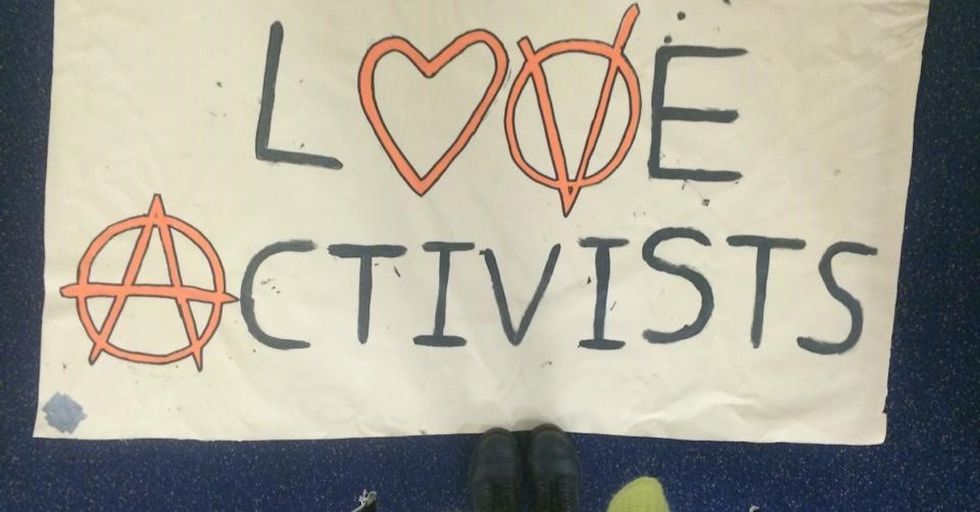 Image via the Love Activists' Facebook page.
Last week, a group of 20 people calling themselves "Love Activists" occupied a five-story building in London's Trafalgar Square. The building, which formerly housed a bank, had been sitting there empty for a year and a half. The Love Activists planned on using the buldings large kitchen facilities to cook a Christmas lunch, which they would then distribute to the homeless, along with donated clothing. But on Christmas Eve, before their plan could be realized, they were served an eviction notice and were arrested after staging a 10-hour protest on the building's roof. The Christmas lunch was served cold on the pavement outside the bank building.