If it's not already too late...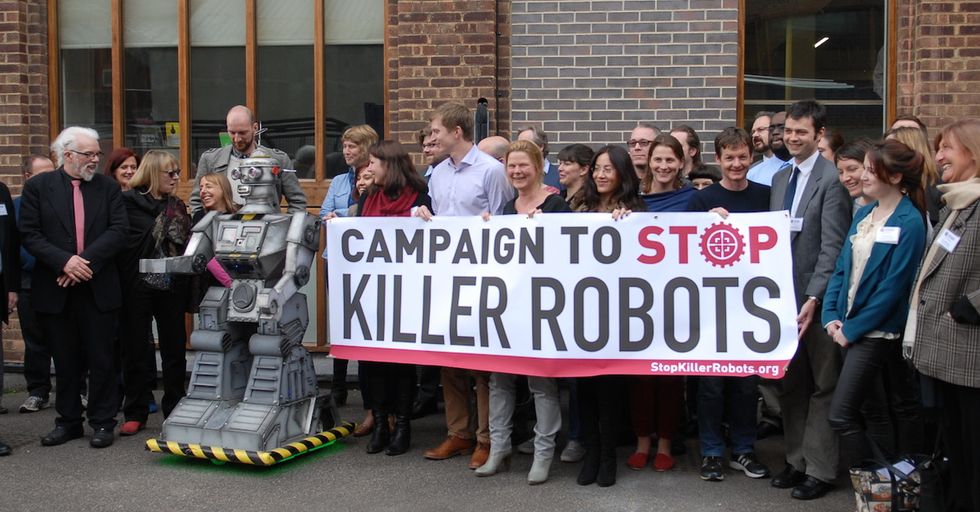 Photo by Flickr user Global Panorama.
It's probably already too late to stop the inevitable domination of the robot race—because, let's be real, our iPhones are about iOS update away from becoming self-aware and subjugating all of humankind—but that won't stop Human Rights Watch from trying. The human rights organization published a report called Mind the Gap on Thursday imploring the United Nations to adopt laws that would prohibit the development of "autonomous killer robots." "Autonomous" is the key word here, because, as we all well know, killer robots already do exist, and they can fly, too—they're called drones.
Articles