Articles
Out with the beef and cheese nachos; in with the oranges and yogurt.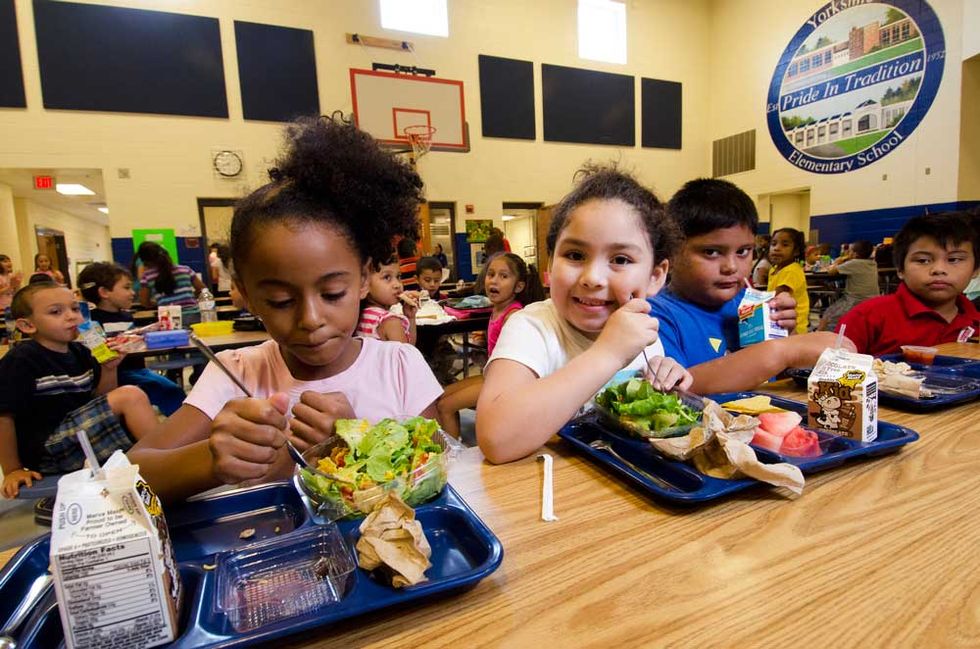 School staff and students enjoying a lunch menu created to meet new standards at the Yorkshire Elementary School in Manassas, Virginia. U.S. Department of Agriculture photo by Lance Cheung via Flickr.
U.S. school food has earned a bad rep—much of it deserved. For decades, many school cafeterias relied on high-calorie processed foods: think frozen fish sticks, plastic-wrapped cookies, and plates devoid of fresh fruits and veggies. At the same time, budget-strapped administrators allowed vending machines to be stocked with soda and junk food. Many students ate diets packed with fat and sugar, and short on key nutrients like fiber. The consequences have become apparent: experts have speculated that American kids might be the first generation in history to die younger than their parents—and obesity is to blame.