Jasmine Richards was arrested right before a city council meeting on police misconduct.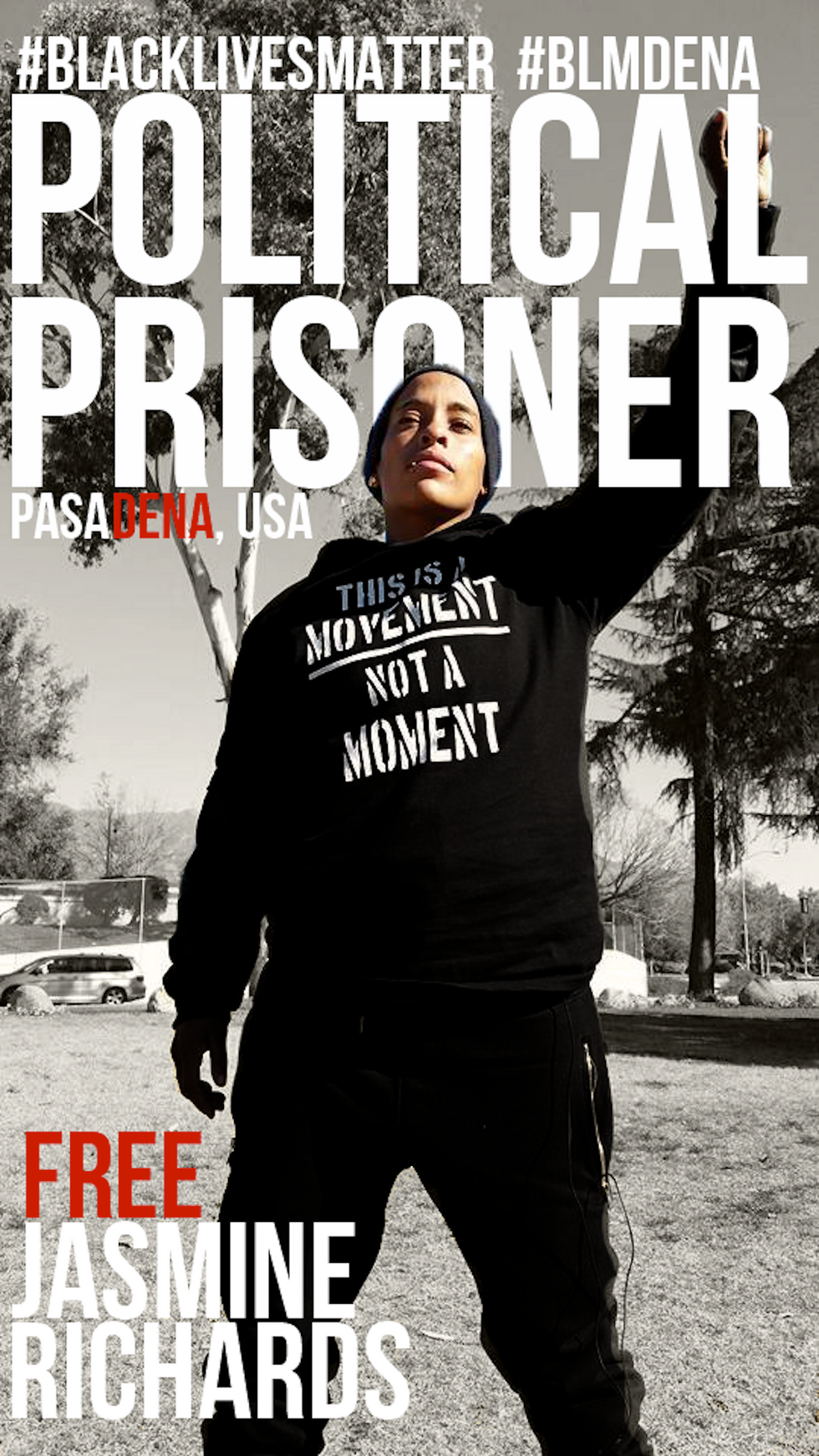 Image courtesy of Black Lives Matter Los Angeles.
Black Lives Matter (BLM) is mounting a campaign to crowdfund $90,000 for the bail of 28-year-old Jasmine Richards, a Pasadena-based activist who was arrested on a slew of charges related to a protest against police brutality that she helped organize. Richards was arrested on Monday, just as she was preparing to appear at a City Council meeting to talk about the death of Kendrec McDade, an unarmed black teenager who was shot seven times and killed by Pasadena police officers in 2012.
Articles