Articles
Stairs, Graffiti, and Cemeteries: Have a GOOD Weekend, L.A.
Three events taking place around town that you shouldn't miss this weekend. Have a GOOD weekend, Los Angeles!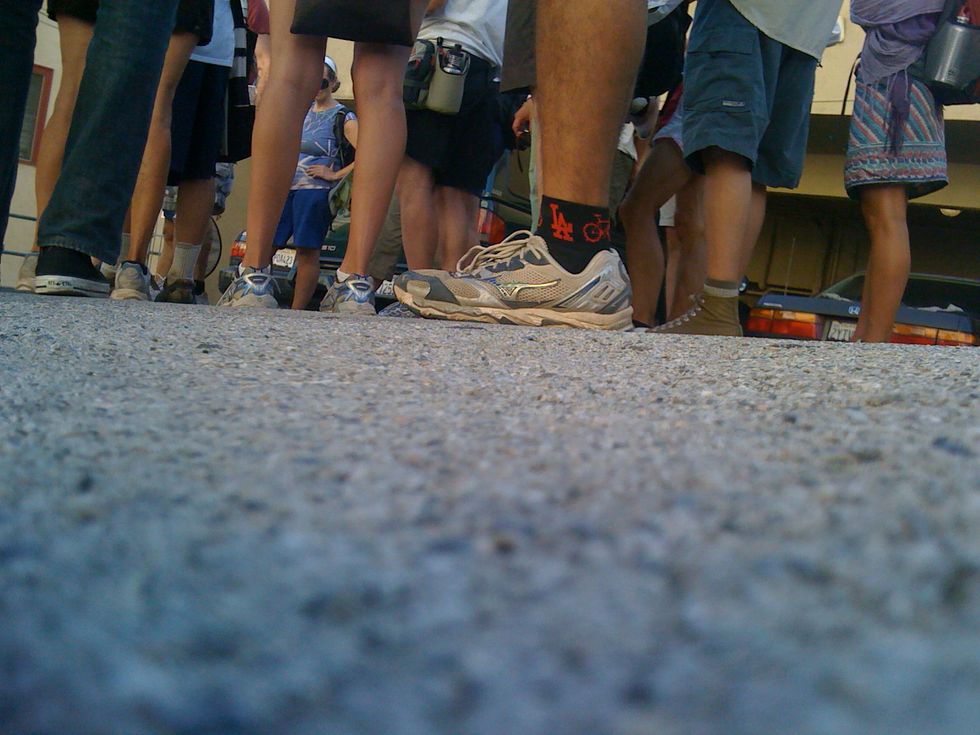 We receive so many great Los Angeles events in our inbox each week that we can't choose just one to feature. So from now on we'll pick the best, wrap them up, and pass them along to you in Thursday's GOOD LA email. Here's what's happening this weekend, May 20 to 22. Have a GOOD Weekend, L.A.!
---
The Big Parade: The public stairways that run through the hills of L.A. are remnants of the pre-car era when residents hoofed it to their Red Car trolleys. A two-day guided hike will cover about 120 of them on a 40-mile walk from downtown to the Hollywood sign. If that's a little daunting, shorter itineraries allow the casual hiker to join for five minutes or five miles. There's also a bonus Friday segment exploring Mt. Washington and, on Saturday night, a screening of Laurel & Hardy's The Music Box at the foot of the Music Box Stairs, where the film was shot in 1932. Friday, Saturday & Sunday, check schedule; film screens 8:00 p.m. Saturday at Vendome and Del Monte in Silver Lake
Art Night Pasadena: A dozen Pasadena museums, galleries, and schools will throw open their doors this Friday for the ultimate bike or walk through the city's downtown (bonus: most locations are accessible by the Gold Line). Don't miss a stop at the Pasadena Museum of California Art, which features a street art exhibition, a designer alphabet, paintings by the Clayton Brothers, and striking new graffiti by REVOK on its exterior. Food trucks will be stationed outside each location, but if you want more civilized dining, Intelligentsia Pasadena serves an Heirloom LA menu and local craft brews. Friday, 6:00 p.m. to 10:00 p.m.
Cinespia: The legendary open-air film screenings at the Hollywood Forever Cemetery return! And with DJs, dancing, and a DIY picnic policy, the mood is anything but funereal. The season kicks off this weekend with the appropriately creepy The Shining. Next weekend is the Hitchcock classic Vertigo, plus a special Sunday screening of Young Frankenstein. Buy your tickets online and line up early for guaranteed seats. Yes, you can bring your own booze. Saturday, gates 7:00 p.m.; film 8:30 p.m.
Live in Los Angeles? Sign up for our one-good-L.A.-thing-a-day email and become a member of GOOD LA. You can also follow GOOD LA on Facebook and Twitter.