Articles
Students, schools, and communities get stronger when we all reconnect with the spirit of play.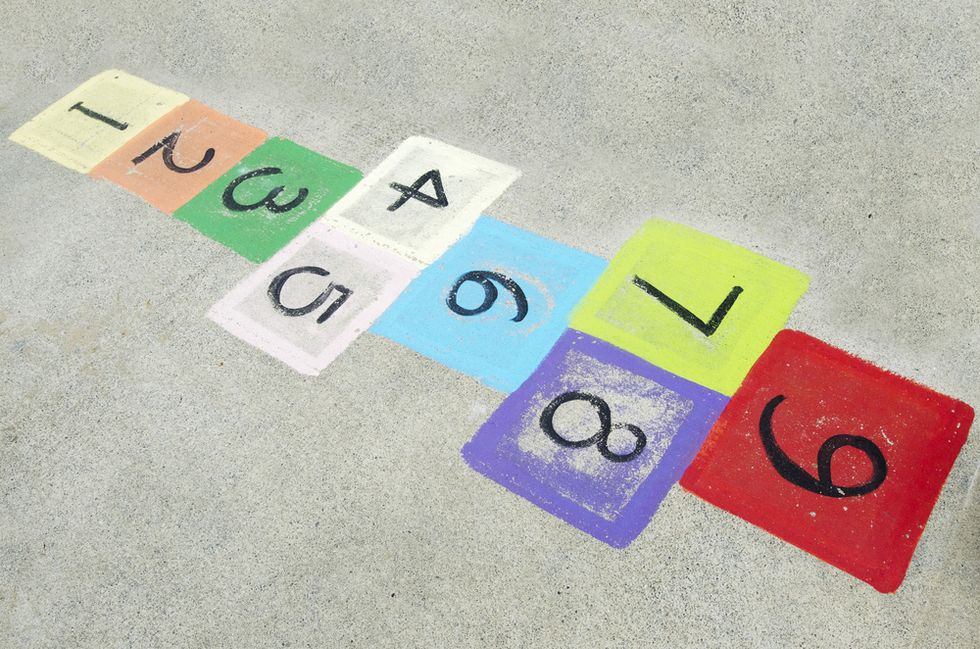 I have long been a believer in the power of play to bring out the best in every kid. But this year I noticed an interesting trend: the power of kids playing to bring out the best in all of us. This year more than any I can recall, has had a number of notable moments when a playful and inspiring message from, by or about kids, has gone viral. Here are five of the most notable:
1. Buddy Benches: Second-grader Christian Bucks worried about his classmates standing alone on the sidelines at recess. So he brought the buddy bench to his school. If a student is feeling lonely, they can sit on the bench, and another student will know to come ask them to play. "We show we care about others when we ask others to play," Christian said. "I also hope that new friendships will be made because of the buddy bench." Christian's story has been shared thousands of times inspiring buddy benches in other schools across the country.
<p dir="ltr"> <strong>2. Kid President:</strong> Robby is a nine year old living thriving in Tennessee with a brittle bone disorder called Osteogenesis Imperfecta. Along with his brother-in-law, Robby has been making inspiring videos on YouTube as Kid President. And Kid President has sparked many others to dance more, smile more and "do something awesome" for others. Robby shows us the power of a playful attitude. If you haven't yet watch or if you're in need of more inspiration, please enjoy <a href="http://www.youtube.com/watch?v=l-gQLqv9f4o" target="_blank">Kid President's Pep Talk</a>.<br/> [youtube]http://www.youtube.com/watch?v=l-gQLqv9f4o<br/></p><p dir="ltr"> <strong>3. Becoming Bat Kid: </strong>Five-year-old Miles has battled leukemia for most of his life. Currently in remission, Miles had one request of the Make-A-Wish Foundation: to be Batman. And his wish was granted. Deemed Bat Kid, Miles <a href="http://abcnews.go.com/US/batkids-make-transformed-san-francisco-gotham/story?id=20899254">had his wish granted</a> when over 12,000 volunteers help him battle evil villains by turned the streets of San Francisco into Gotham City for a day. Bat Kid is a hero. He inspired a city to bring out their best.</p><p dir="ltr"> <strong>4. GoldieBlox:</strong> This ad by GoldieBlox featuring three little girls who love STEM went viral for its feminist playful leanings, but I love it because it embodies the Brian Sutton Smith quote: "The opposite of play is not work. It's depression."<br/> [youtube]http://www.youtube.com/watch?v=IIGyVa5Xftw<br/></p><p dir="ltr"> <strong>5. Recess Is For Everyone:</strong> And finally, Reggie, a student with cerebral palsy at King Elementary School in Portland, Oregon, could be found sitting in his wheelchair on the sideline every day at recess watching his peers play. That is, until Reggie's fourth and fifth grade classmates <a href="http://www.metro-parent.com/issues/sep13/sep13.pdf">teamed up to make recess more fun</a> for everyone. Now, every day three or four students sit with Reggie at lunch and then play with him on the playground, often modifying games so Reggie can play. "Anyone on the playground could see how much fun Reggie was having. The patience and care his classmates showed him was visible. Reggie felt like he was part of recess now, not just an outsider looking in." <a href="http://www.amazon.com/Recess-Rules-Jill-Vialet-ebook/dp/B00H94X4JE">Recess truly became for everyone</a>.</p><p> These five examples are more than a source of inspiration, they're also a reminder that students, schools, and communities get stronger when we all reconnect with the spirit of play. Here's to ensuring more of these kinds of connection happen in the new year.</p><p> <em><span class="st">Hopscotch on the playground image via <a href="http://www.shutterstock.com/pic-100213010/stock-photo-colorful-children-s-hopscotch-on-playground-concrete.html?src=QnTCuaWf_1IvDSNLXlfNSQ-1-3">Shutter</a></span><a href="http://www.shutterstock.com/pic-100213010/stock-photo-colorful-children-s-hopscotch-on-playground-concrete.html?src=QnTCuaWf_1IvDSNLXlfNSQ-1-3">stock</a></em></p><br/>