Articles
Should Your Office Hold Recess? A Contest for Playful CEOs
Some of the most important business skills might start on the playground. A play promoting nonprofit is hunting for the most playful CEO in America.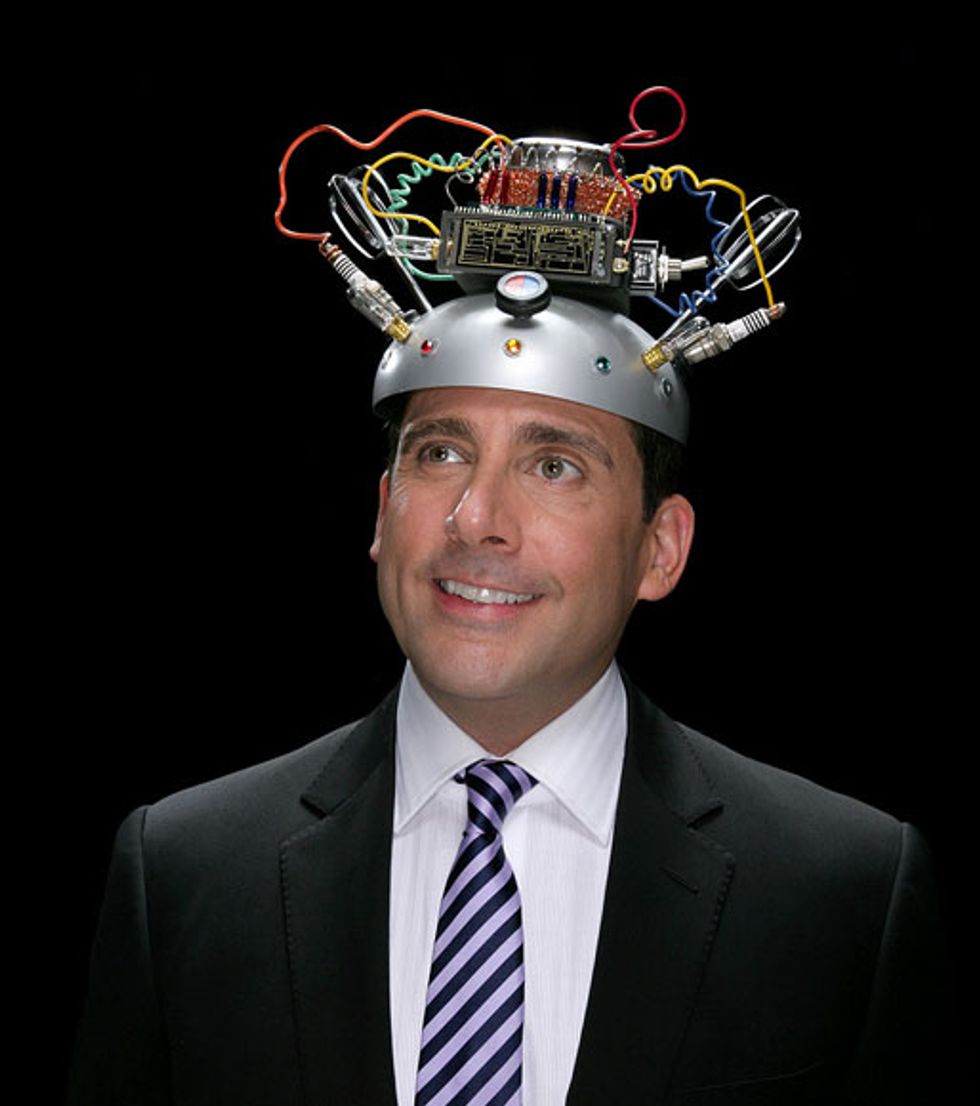 Would you give Michael Scott of
The Office
an award? Well, the nonprofit Playworks might if he were real.
Playworks is a nonprofit that promotes healthy activity and "meaningful play." The fun-focused group is holding a competition to find the most playful CEO in America. "When adults play, kids play," says Cindy Wilson of Playworks. Know anyone you want to nominate?
---
Why does it matter how much fun your boss has? Beyond getting kids on the monkey bars, it turns out laugh-loving managers aren't all like Michael Scott, and some of the fastest growing companies integrate play in serious ways.
This goes beyond dot-com cliches like the pool table in the break room, or a bring-your-skateboard-to-work policy—though Playworks would approve of those as well. (Check out GOOD's list of 30 places we want to work for a list of admirable workplaces.) The Economist listed a few examples of financially motivated fun in September:
Acclaris, an American IT company, has a "chief fun officer." TD Bank ... has a "Wow!" department that dispatches costume-clad teams to "surprise and delight" successful workers. Red Bull... installed a slide in its London office.

\n
But more importantly, there are companies like Groupon and Zappos that harness the nature, and financial value of fun, not as a reward to boring work, but as the inspiration for better work. Groupon believes that curated randomness—a cousin to old-fashioned fun—is the key to the success of their daily deal offerings. Zappos has succeeded in selling shoes online because the customer service surpasses expectations of customer cautious about buying footwear sight unseen. The design for happiness philosophy and an extroverted corporate culture facilitate that.
But this contest to find the most fun CEO in America is hosted by a nonprofit that believes in the power of play for kids. Playworks believes that every school should have a trained adult out on the playground playing with the kids, teaching them how to play, explaining the rules to games like four square, rock-paper-scissors, and hopscotch. Playworks' Wilson says, "they need to be taught to play. And those games teach conflict resolution, teamwork, group management." Savvy business skills start on the playground it turns out. "It's productive time," she says.
"Our office has recess every day... We play wall ball, street hockey, switch" and other games, Wilson says. "Poeple need a break. You have a coffee break, why not have an active coffee break... physically active."
This contest is meant to recognize an adult doing a good job inspiring the kind of play they want to see more of. Here's what the website says about the contest:
You can nominate this outstanding leader as the Most Playful CEO!

Playworks is honoring the Most Playful CEO from nominations around the country. Play is much, much more than simply fun and games. It is a tool that smart leaders use to bring out the best in people. Playworks is searching nationally for CEOs, executive directors and other organizational leaders who exemplify how success is best achieved when hard work is combined with irreverence and fun. The winner will be celebrated at the 3rd Annual Get in the Game gala in spring, 2011.

\n
There's no cash prize; it's just for fun.