Articles
Don't trash talk the potential of trash until you hear the findings in this latest study.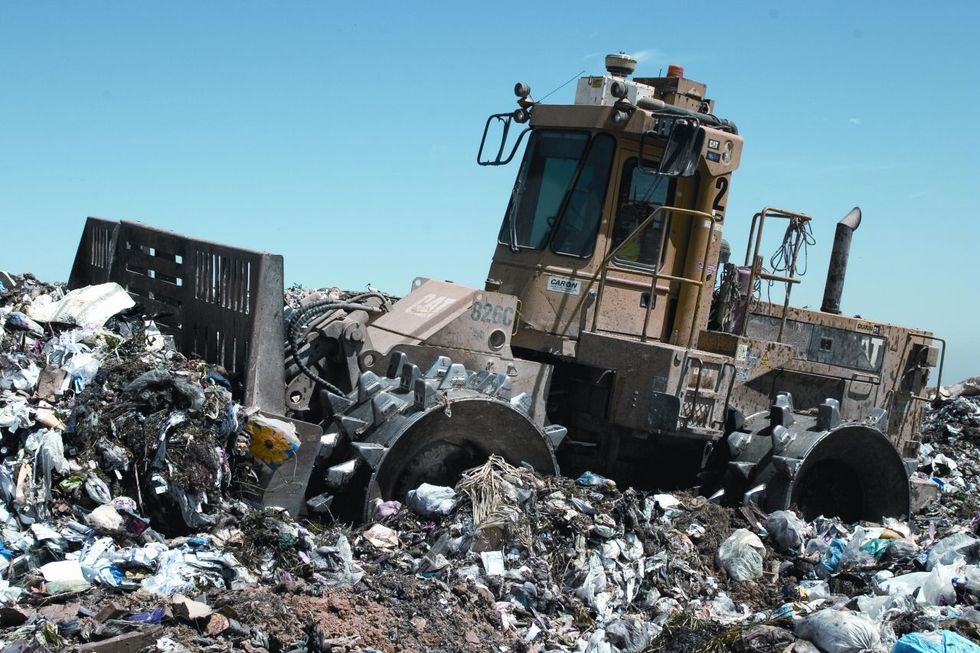 Photo via Wikimedia Commons
Waste is intrinsically, well, wasteful. But it doesn't need to be. Assessment of Advanced Biofuels from Wastes & Residues, a new study by indie nonprofit the International Council of Clean Transportation, reports that waste is an untapped resource with various benefits. Most notably, it highlights that waste and other residues from industries, farms, and households can be converted into advanced biofuels, which can power our cars.
<p>According to the study,<em> </em>converting waste to biofuel can generate 36,000 jobs in the UK alone and by 2030 save around 37 million tons of oil annually. Across Europe, hundreds of thousands more new jobs could be created, and the potential is enormous. Advanced biofuels from eligible waste and other residues could replace 16 percent of the continent's transport fuel by 2030. The study also stressed the importance of ensuring that wastes and residues are sustainably sourced, which if so, can create greenhouse gas savings by more than 60 percent.</p><p>If the waste and residues are not used to create advanced biofuels, they would more than likely be left to decompose. Instead, by harnessing their potential, European governments and agencies are able to reduce the carbon intensity of transport fuels in a way similar to other alternative energy carriers, such as hydrogen, natural gas, and batteries.</p><p>Furthermore, waste and residues' shift to biofuel would not have significant impacts on food commodity markets or land resources. Advanced biofuels would also play a key role in improving European energy security by reducing its dependence on foreign oil, and can function as an additional source of revenue, <a href="http://www.theicct.org/wasted-europes-untapped-resource-report">up to 15 billion euros annually</a>, for farmers and forest owners. And of course, it would provide some relief to <a href="http://theviewspaper.net/overflowing-landfills-shrinking-land/">overflowing landfills.</a> </p><p>The best part? The technology to make this happen already exists. The study's researchers say that the most important step moving forward to make this dream a reality is a serious commitment from policy makers throughout Europe.</p><p>"Alternative fuels from wastes and residues offer real and substantial carbon savings, even when taking account of possible indirect emissions," Chris Malins, one of the study's researchers, told <em><a href="http://www.theguardian.com/environment/2015/feb/17/biofuel-from-trash-could-create-green-jobs-bonanza-says-report">the Guardian</a></em>. "The resource is available, and the technology exists – the challenge now is for Europe to put a policy framework in place that allows rapid investment."</p><p>The <a href="http://www.europarl.europa.eu/committees/en/envi/home.html">European Parliament's environment committee</a> will vote next week on a biofuels reform bill next week, which has the potential to put the structure in place to allow this new, potential industry to flourish.</p>