Articles
A company has introduced a line of women-only buses.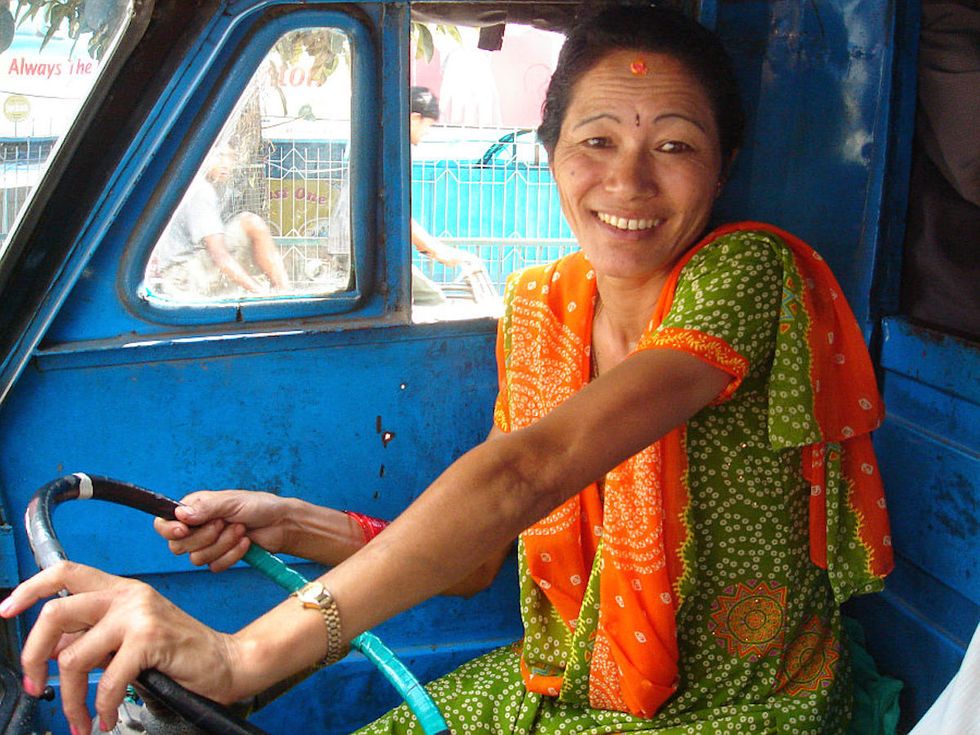 A Nepalese women rickshaw driver. Photo by Flickr user Sirensongs.
According to a World Bank study, one in four women in Nepal have experienced some kind of inappropriate touching while riding public transportation. Women comprise at least a third of all riders in the country, but many of them feel anxiety and fear commuting in public buses. And women in Nepal have been campaigning passionately to end sexual harassment and make public transportation, as well as other public domains, safer for women – in the meantime, however, one private company has offered them an alternative: women-only buses.