​"It's an issue of power. You see a disparate treatment between the cheerleaders and the mascots and anyone else who works for the team."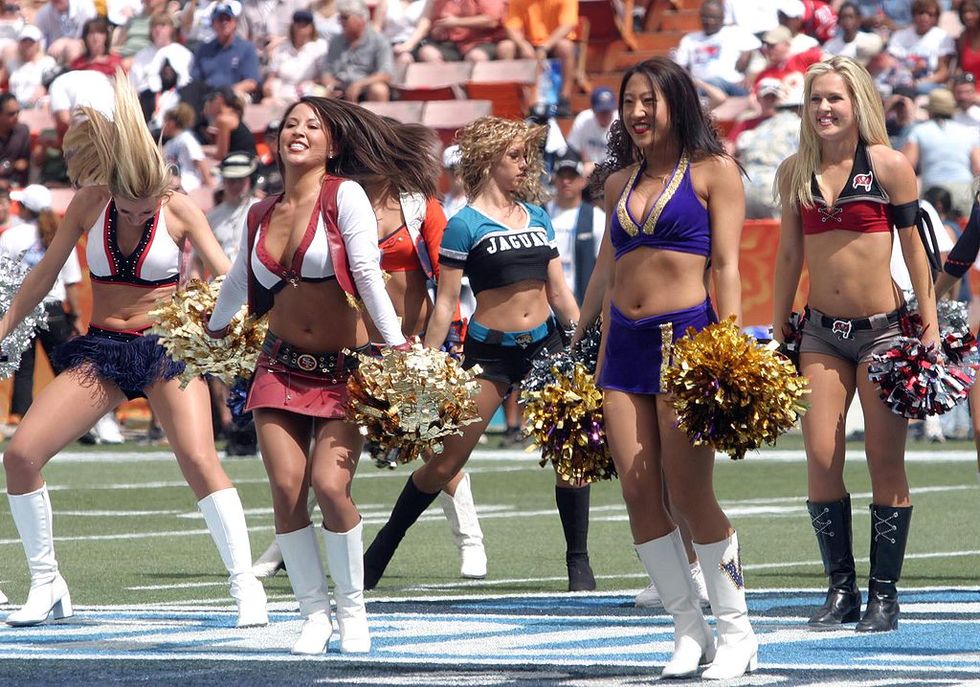 Photo by Cpl. Michelle M. Dickson/Wikimedia Commons.
Two ongoing discrimination claims filed by former NFL cheerleaders could come to a swift conclusion if commissioner Roger Goodell chooses to accept a tempting offer: They would drop the lawsuits in exchange for a sit down meeting with Goodell, $1 in damages, and not much else.
Sports