Articles
The installation by the "Don't Forget About Ed!" campaign urges President Obama and Mitt Romney to get serious about education.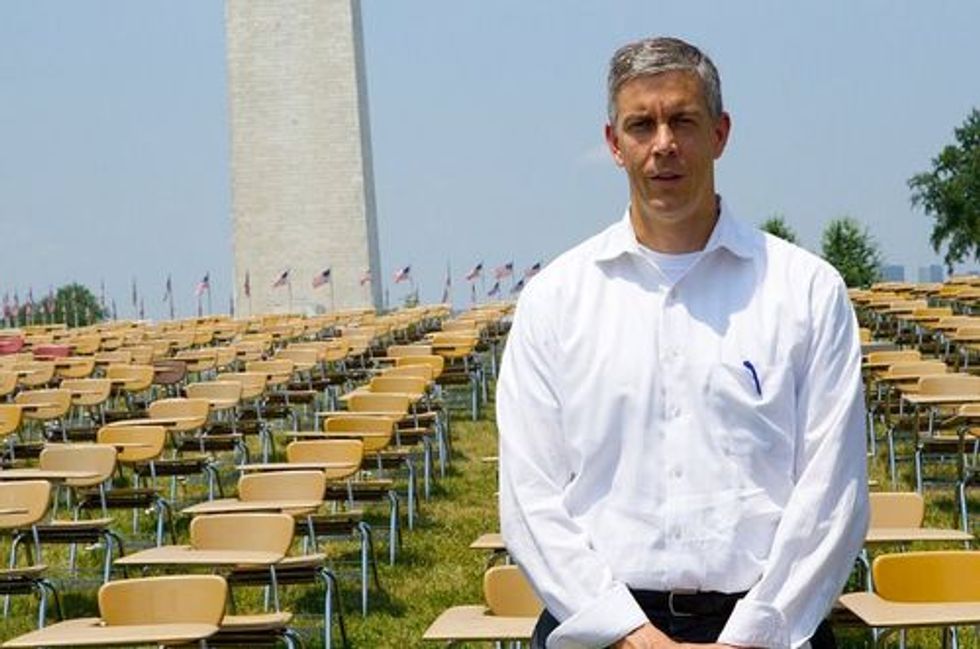 Can lining 857 student desks up on the National Mall in Washington D.C. get our presidential candidates to make education central to their campaigns? That was the goal of an attention-getting art installation put in place on Tuesday and Wednesday this week by the College Board as part of the kickoff of their nonpartisan "
Don't Forget Ed!
" campaign. According to their calculations, the desks represent the number of students who drop out of school every hour of every school day.
Despite the large numbers of dropouts, "every four years, the issue of education is shockingly underplayed on the campaign trail," says College Board president Gaston Caperton. Indeed, while there's certainly been plenty of political theater over student loan interest rates, when it comes to really addressing education, this election season is playing out pretty much like every other—candidates speak in broad terms about the issue. The irony is, given all the focus on fixing the economy, it makes sense for the candidates to place education front and center.