For People Who Give a Damn.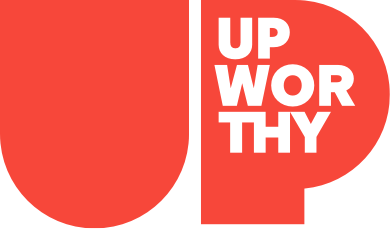 Stories Worth Sharing.
Sign up for the Good newsletter:
(c) GOOD Inc. All Rights Reserved.
PS. You are doing great. Keep it up :<)
This website uses cookies in order to enhance your experience. Please review our Privacy Policy to learn how we may use cookies and how you can change your browser settings to disable cookies. By continuing to use this website without changing your settings, you consent to our use of cookies.
THE DAILY GOOD
Start your day with
Just half of Americans recycle daily, and 13 percent don't recycle at all.
Meet the DIY dyers who hope to revive the lost connection between the people who buy clothes and the production processes that create them.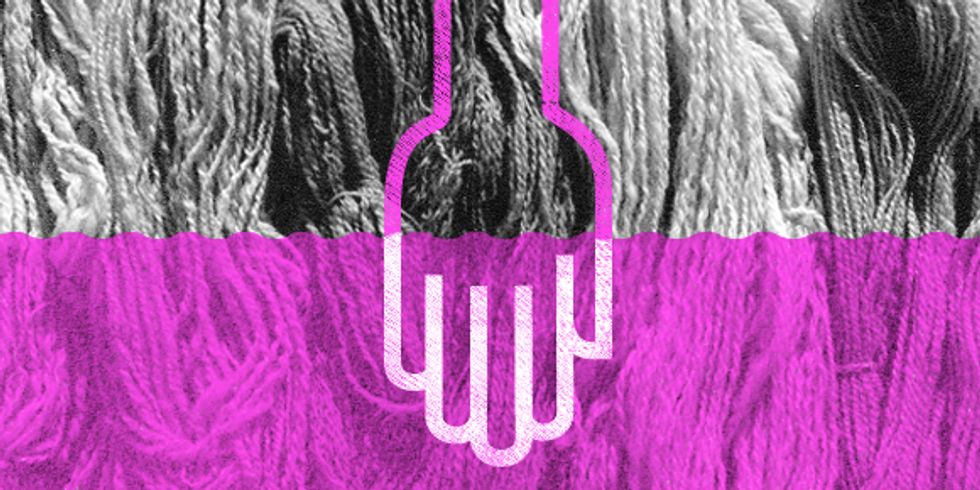 Every Thursday, your Ethical Style questions, answered.
Articles
The EU hopes to "exploit the potential of insects as alternative sources of protein" and feel out "their potential incorporation into food."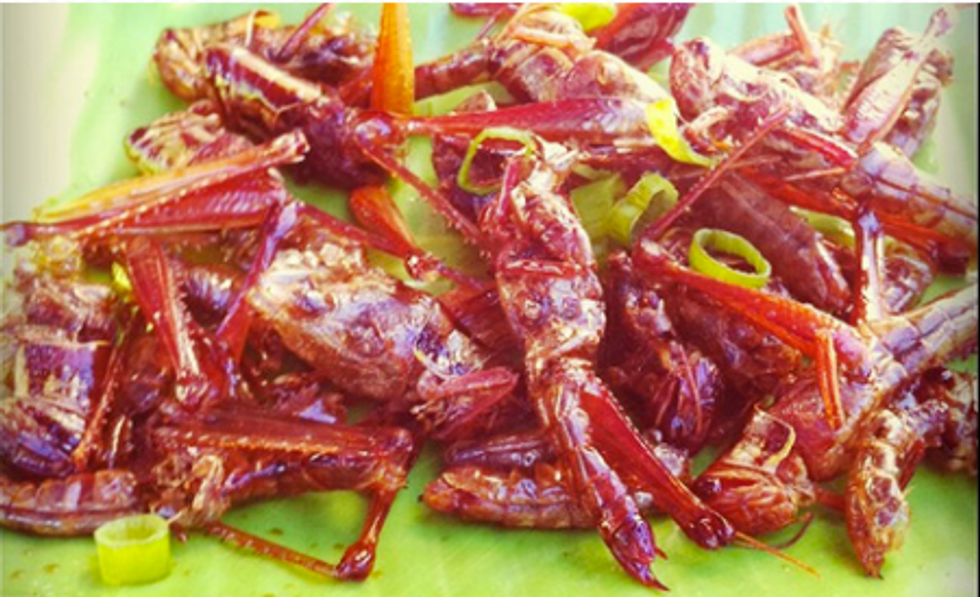 What would convince you to eat bugs for dinner? What if the global food chain collapsed under the weight of a soaring human population, severe climate change, and diminishing pasture space? The European Union is working on a potential solution for that scenario: It's spending 3 million Euros to look at bugs' potential to supplement the continent's food supply. With the research, the EU hopes to "exploit the potential of insects as alternative sources of protein" and feel out "their potential incorporation into feed and/or food products."
Insects are a natural food source: They are packed with protein and calcium, low in fat, and offer a cheaper option to farming livestock. Compared to most animals used for food, these cold-blooded creatures spend less energy and nutrients, reproduce faster and in higher quantities, and—if farmed—would emit fewer greenhouse gasses. But bugs also conjure up the image of revolting roach patties and creepy-crawly mealworm larvae. The EU hasn't discussed which particular critters it's looking to fry up, and food producers who take up the cause will probably stay cagey on the secret ingredient—according to the Daily Mail, experts believe that insects will likely be used in food additives under the guise of "animal-based proteins."
Articles
The Department of Energy has called cogeneration plants "one of the most promising options in the US energy efficiency portfolio."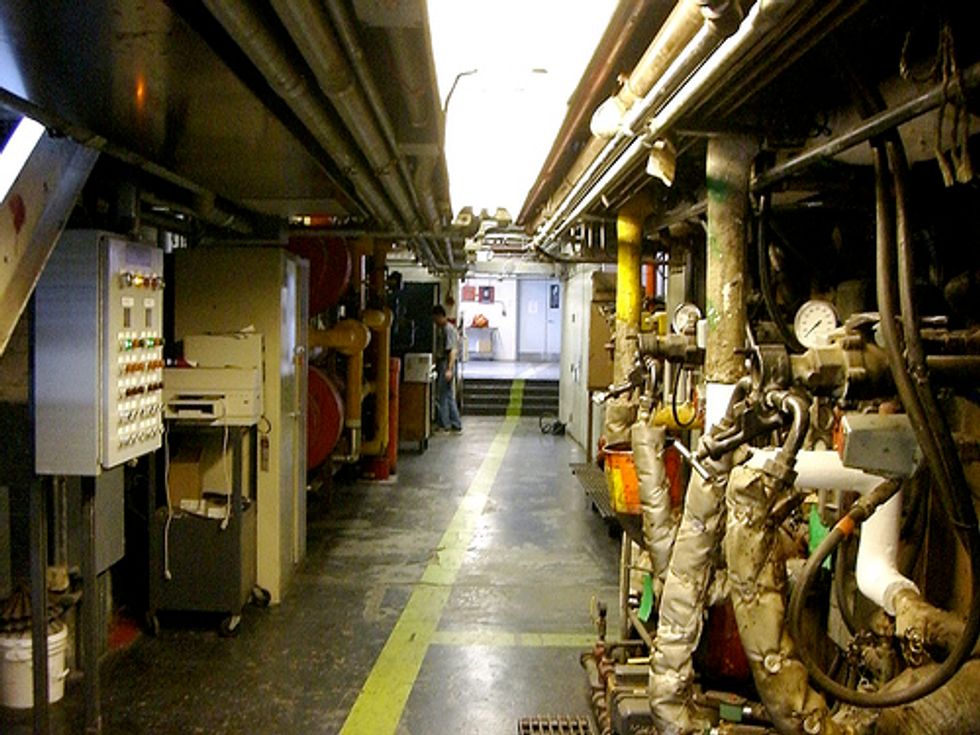 James Merrihue takes me through a pair of gray double doors from the sleek halls of New York University's Stern School of Business, and immediately it's warmer. Most students probably walk by these doors every day without considering what's behind them. But when I follow Merrihue through a series of doors and hallways and down a flight of stairs, we reach a cavernous, steaming hot room, the length of a city block, where a system of turbines, generators, heat exchangers, and chillers provides electricity, heat, and hot and cold water for dozens of campus buildings.
This system lives just below ground, a block off Washington Square Park, underneath a pleasant walkway spotted with local grasses and benches. If you sit and listen quietly, you can hear the noise of the turbines spinning at 13,000 revolutions per minute below. Once, the university created energy in this spot by burning oil. In that plant, you could smell the diesel exhaust fumes, Merrihue, the plant manager, tells me. But this new plant, which opened in 2011, starts by burning natural gas, which produces less air pollution and fewer greenhouse gas emissions. After that fuel produces electricity, the plant takes the leftover energy and uses it over and over again. "That's what gets us the efficiency"—almost 90 percent, says Merrihue. The hot exhaust from two gas-fired turbines fuels a steam turbine, which produces additional electricity. The leftover steam travels to a hot water heat exchanger and then to a chiller, where the last bit of energy is used to cool a 2400-gallon tank of water down to 45 degrees.
Articles
When reporters, politicians, and environmental advocates talk about renewable energy, they talk about wind and solar. This makes sense: Of the...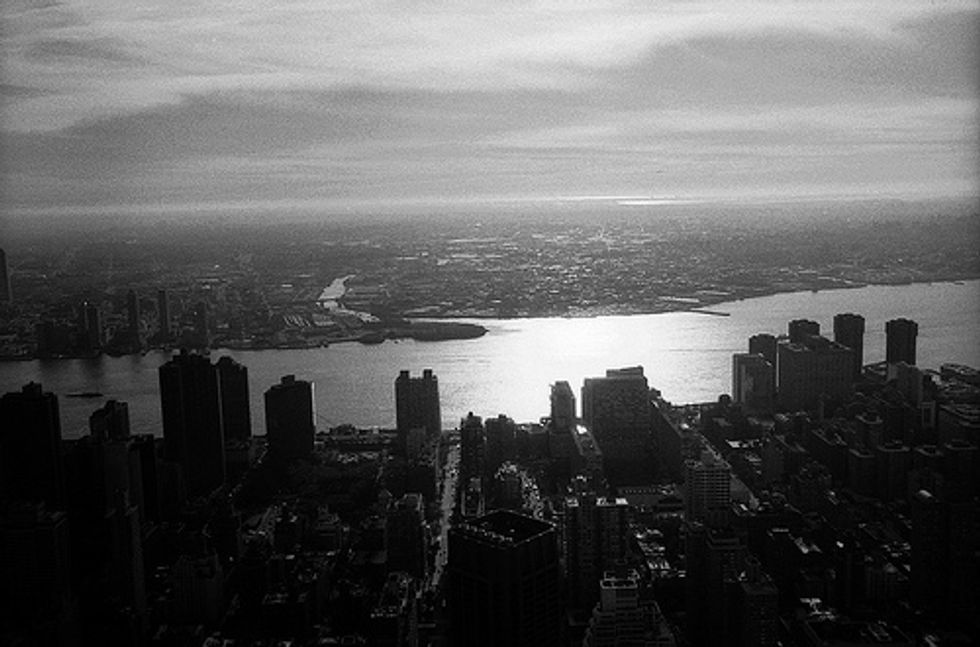 When reporters, politicians, and environmental advocates talk about renewable energy, they talk about wind and solar. This makes sense: Of the newer generation of renewables, wind is contributing the lion's share of electricity generation. California's wind energy association
just announced
that 5 percent of California's power now comes from wind farms. Solar plants still provide only a tiny slice of energy, but last year, with prices dropping, the
industry was booming
.
But renewable energy includes another force of nature: water. Hydropower projects—in other words, dams—account for the majority of the country's renewable energy generation, but because they're old and unexciting, they're squeezed out of accounts of renewable energy's triumphant climb. Tidal power, though, fits right in with wind and solar:
A new Department of Energy report
calls it "one of the fastest-growing emerging technologies in the renewable sector," which means that, like solar, it's small, but appears to have nearly boundless potential. Together, conventional hydropower, tidal and wave power, and other water-powered resources could provide 15 percent of America's electricity by 2030, the Department of Energy projects.
Tidal power is just beginning to emerge as a commercially viable source of power. Last week, a federal energy regulation agency granted the
first-ever commercial license
for a tidal power project, which will have a maximum of 30 turbines working under the surface of New York City's East River. The agency has also issued 100 preliminary permits to projects in earlier stages.
Theoretically, tidal wave power could generate enough electricity to cover one-third of the country's electricity needs, according to the Department of Energy report. In reality, turbines and other tidal and wave technologies can harness only about two-fifths of that power, but still, water projects could contribute a significant share of America's power. Their potential is concentrated on coasts, of course. Alaska could generate the most power, followed by the west coast, the east coast, and Hawaii, with the Gulf Coast and Puerto Rico far behind. The list of favorable sites includes some of the country's most iconic bodies of water: In addition to the East River, they include Seattle's Puget Sound, the San Francisco Bay, the Florida Keys, and the Nantucket Sound.
Tidal and wave power do carry some environmental concerns: Early projects are studying how turbines affect fish, for instance. But because these projects live under the water, they could avoid complaints like those that dogged the offshore
Cape Wind project
about ruining scenic vistas. The East River project has been running turbines on and off as part of a pilot project
for years
, and New Yorkers, a grumbly bunch, have yet to kick up a major fuss. Most people driving over the Queensboro bridge and gazing down at the river probably never guessed that a power station lies quietly beneath the water.
Photo via (cc) Flickr user Thomas Claveirole
Articles
THE DAILY GOOD
Start your day with
THE DAILY GOOD
Start your day with something GOOD.