Articles
Infographic: What Your State Is Best (and Worst) at Environmentally
See how every state stacks up in the green game.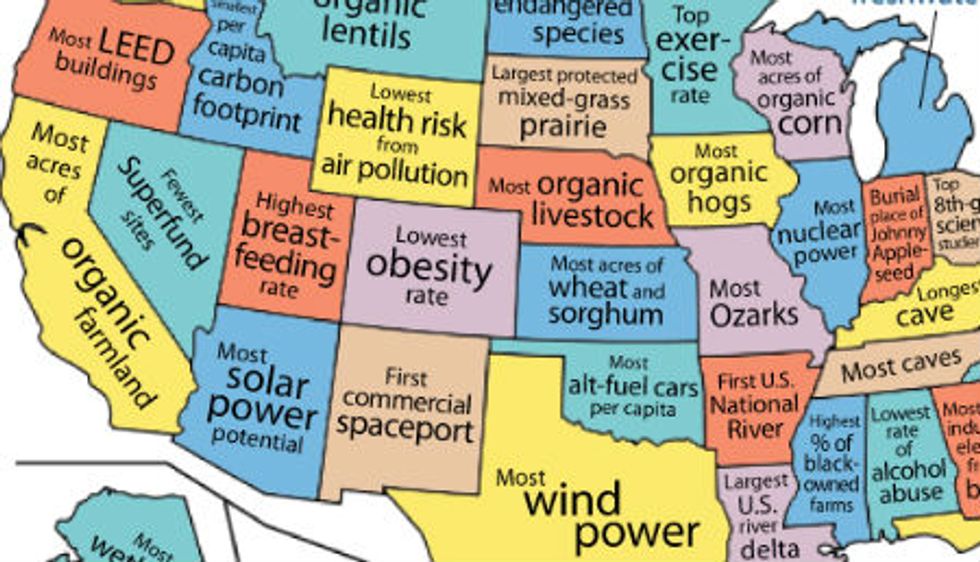 In January, via a couple of handy "state superlative" graphics,
we showed you
which state was the fattest and which state had the highest life expectancy. Today, the
Mother Nature Network
piggybacks on those with its own visualizations of state bests and worsts, this time in the areas of public and environmental health.
Who knew that Wyoming used the most energy per capita? Or that Texas was leading the way in wind power? This is a nice reminder that everyone's doing something good, and everyone can be doing something better.


---
Update: We've removed the full graphics at the Mother Nature Network's request. You can find them here.