Articles
Is Asia's appetite for pork to blame for North Carolina's pig poop problem?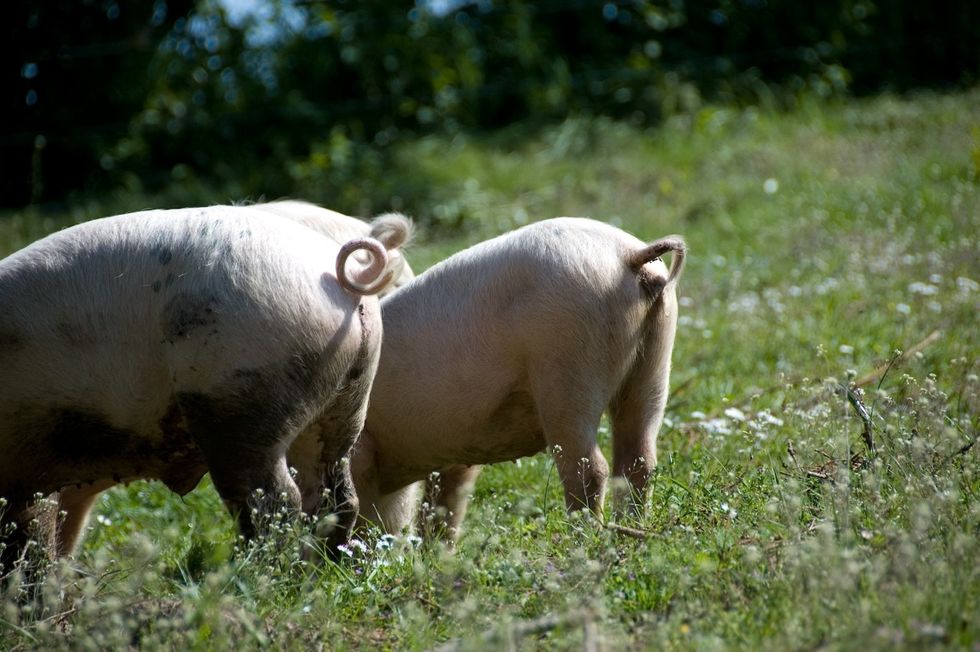 Photo by (cc) flickr user andjohan
We've all dealt with lousy neighbors before, but the North Carolina residents suing Smithfield Foods can say theirs are literally pigs. In 25 separate nuisance suits brought against the company–America's largest provider of pork—over 500 North Carolinians claim that sub-par pork waste disposal methods are resulting in a disgusting mist of pig feces and urine that wafts over into nearby homes. But, what at first seems like an ordinary, albeit super-gross, dispute between neighbors, is actually just the latest sign of just how intertwined our global economy has made us.
<p>As The Center For Investigative Reporting's Nathan Halverson <a href="http://www.revealnews.org/article/north-carolinians-say-expansion-of-chinese-owned-pig-farms-stinks/">describes</a> in <em>Reveal</em>, one of the major factors at play in these lawsuits is China's growing appetite for the other white meat. Why does China matter? Because Smithfield Foods is, in fact, owned by the Chinese WH Group, who purchased the pork providers in 2013. As one of the lawsuits reportedly states: </p><blockquote><p>"The growing Chinese middle class is growing exponentially with its demand for pork … a primary purpose of the acquisition and a primary current goal of the enterprise at this time is to increase production and increase exports to China."</p></blockquote><p>And where is that production taking place? Right in the plaintiff's backyards, where they're getting a face full of misty pig-poop as the factory farms dispose of the millions of gallons of porcine waste their inhabitants produce. As Halverson reports, WH Group doesn't want its name dragged (*ahem*) through the mud, and has <a href="http://www.revealnews.org/article/north-carolinians-say-expansion-of-chinese-owned-pig-farms-stinks/">filed a motion</a> to bar any mention of exporting pork to China, and even the country itself, claiming that to do so is not only irrelevant to the trial, but is "scandalous," and "designed to inflame the jury." </p><p>If the combination of secretive Chinese corporate interests and ordinary North Carolinians sounds vaguely familiar, you may be remembering the plot of Will Ferrell's 2012 film <em><a href="http://www.imdb.com/title/tt1790886/">The Campaign</a>, </em>which (spoiler) focused on a senatorial campaign financed by Koch-esque benefactors eager to establish a major Chinese factory presence in the Tar Heel state, unbeknownst to the general electorate. But while <em>The Campaign</em> was a comedy (though not a particularly good one) the current lawsuits against Smithfield Foods and its [REDACTED] owners are no laughing matter; They instead serve to remind us that when it comes to understanding both macro and micro effects of globalization–in this case, turning internationally bound pork's poop into a localized airborne mist–the answers as Bob Dylan famously sang, "are blowing in the wind."</p>