Articles
Washington is suing BP, Transocean, and seven other companies under the Clean Water Act and Oil Pollution act for the Gulf oil spill.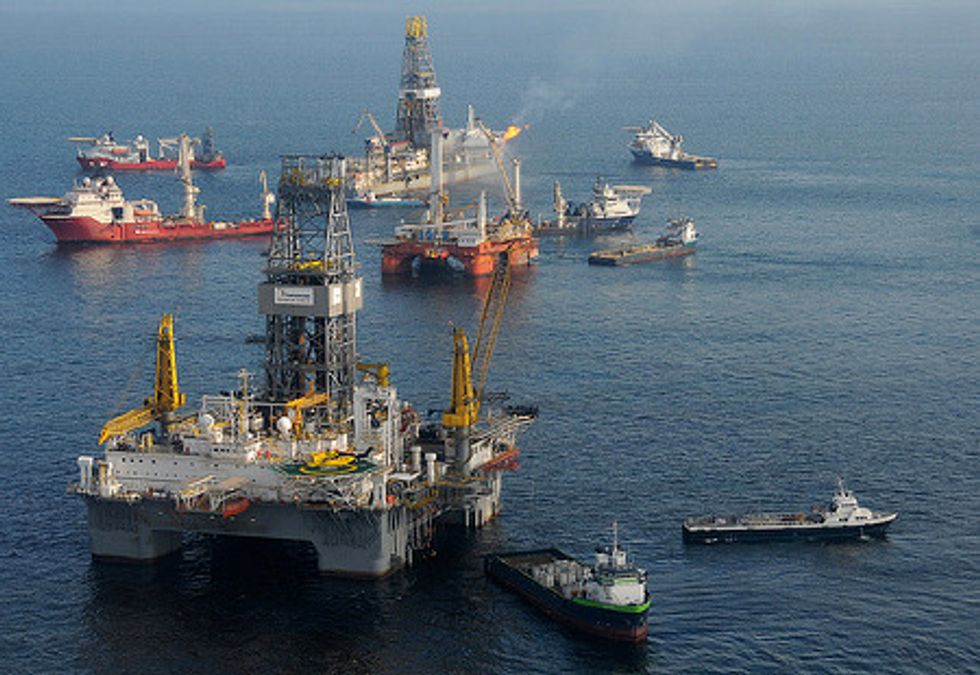 Months after the largest oil spill history in U.S. history,
Washington filed a civil lawsuit against BP, Transocean, and seven other companies
Wednesday. The federal government's lawsuit joins dozens of others the oil giants are already facing over the spill in the Gulf of Mexico in April.
Attorney General Eric Holder announced that the companies failed to take the necessary precautions to prevent the spill and to adequately monitor it using the latest available technology. Though the companies have previously promised to pay for any cleanup costs, the complaint asks the court to hold them liable for "removal costs, economic losses and environmental damages without limitation," Holder Jr. said.
---
The suit cites penalties under the Clean Water Act and asks for the defendants to be held liable without limitation under the federal Oil Pollution Act. The exact damages being sought are not specified in the suit, but the result could reach into the billions.
Notably absent in the suit: Halliburton.
Photo (cc) by Flickr user Deepwater Horizon Response.