Articles
Don't just see the world, hear it.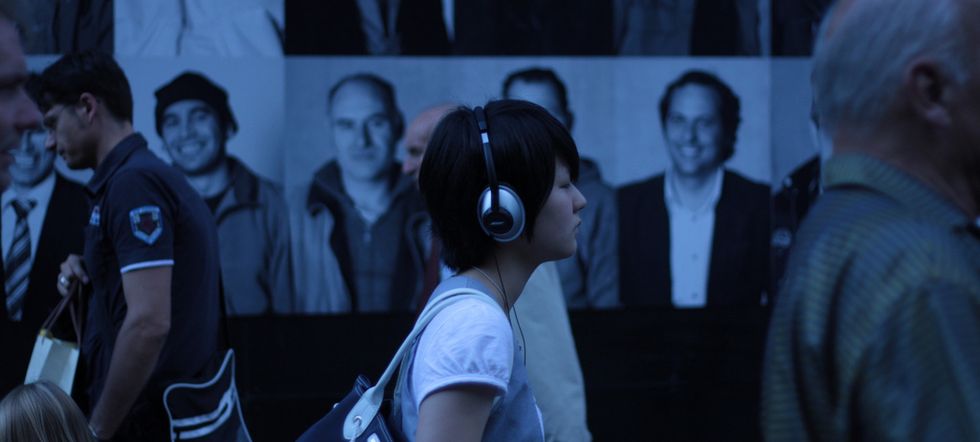 image via (cc) flickr user cheo70
Every city has its own vibe, it's own feel, the thing that makes it uniquely it. At the intersection of geography, culture, architecture, cuisine, and any number of other factors, that's where a city's aggregate personality is born. But what exactly does that personality sound like? Of course there are certain cities which helped create specific types of music—Detroit has Motown, New Orleans has Jazz, and so on—but is that what the locals actually listen to? Rather, what songs offers a distinctly aural taste of what it's like to live in a particular place?
<p>To help answer that question, streaming service Spotify has created an <a href="https://eliotvb.cartodb.com/viz/971d1556-0959-11e5-b1a4-0e9d821ea90d/public_map">interactive global music map</a> which pulls data from "<a href="https://insights.spotify.com/us/2015/07/13/musical-map-of-the-world/">twenty billion listener/track relationships</a>" to determine what songs are most distinctively enjoyed in cities around the world. Simply zoom around, click on a city, and the map will direct you to a Spotify playlist comprised of the music that is most popular for that place, relative to the rest of the world. </p><p style="text-align: center;"><iframe allowfullscreen="" frameborder="0" height="520" mozallowfullscreen="" msallowfullscreen="" oallowfullscreen="" src="https://eliotvb.cartodb.com/viz/971d1556-0959-11e5-b1a4-0e9d821ea90d/embed_map" webkitallowfullscreen="" width="100%"></iframe></p><p>The key to how the map works lies in the word "distinctive." Explains Spotify on their <a href="https://insights.spotify.com/us/2015/07/13/musical-map-of-the-world/">"Insights" blog</a>: </p><blockquote><p>What do we mean by "distinctive?" This is music that people in each city listen to quite a bit, which people in other cities also do not listen to very much. So it is, exactly, the music that makes them different from people everywhere else.</p></blockquote><p>Take, for example, my hometown of Minneapolis. Currently, <a href="https://play.spotify.com/user/thesoundsofspotify/playlist/5J22yTfKjgPfT7pf6MmV1j">the most distinct song</a> there is "Souls" by local pop-rockers Hippo Campus. That doesn't mean it's the most widely played song in town. Rather, of all the places on Earth, this is where the song is played most. </p><p>Spotify's map is more than just a way to find good music. It lets listeners transport themselves to any city on earth, and experience that place's distinct musical tastes, just as a local would, all without ever having to leave the house. In that sense, the map accomplishes what all innovative data mapping project should strive to do—it offers a unique filter through which we can look at, and perhaps better understand, the world around us. </p><p style="text-align: right;">[<em>via <a href="http://thecreatorsproject.vice.com/blog/spotify-maps-your-citys-favorite-songs">the creators project</a></em>]</p>