In our first issue, GOOD profiled an emerging nonprofit with a wild idea. A decade later, that little nonprofit has made nearly a billion dollar difference
"My jaw dropped—knowing it was utterly brilliant," recalled Max Schorr, fellow co-founder of GOOD, of the first time he met with Jessica Jackley and her then-fledgling nonprofit Kiva. This was more than a decade ago, the fall of 2005. GOOD hadn't technically launched yet, though we'd set our launch date in the months ahead. Kiva was in prototype stage as well. Both our organizations, along with a scattering of other aspiring and active social innovators, piled into a side room of the Net Impact conference held at Stanford to set up our tables and hawk our big ideas to whomever might pass by.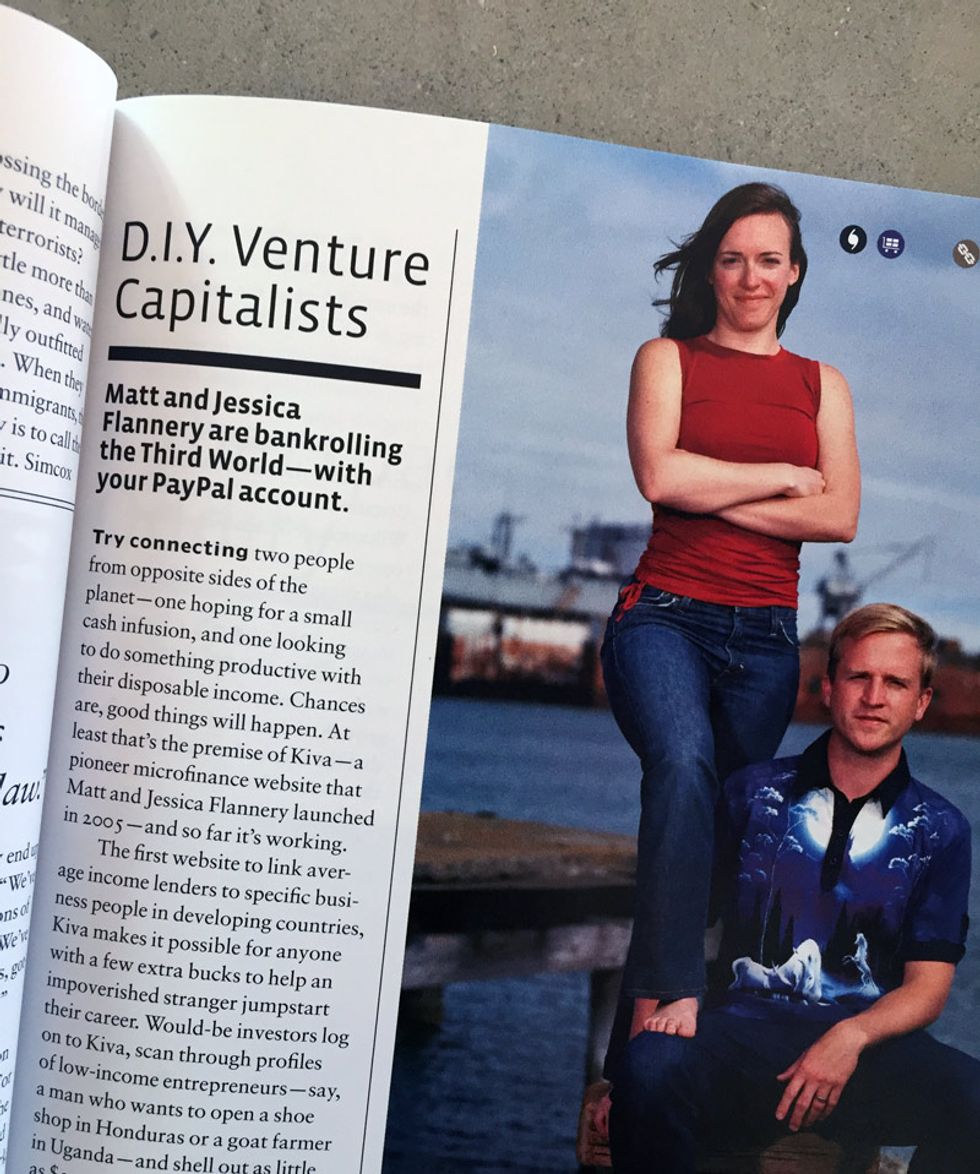 Microlending pioneer Kiva and it's founders profiled in the premier issue of GOOD in 2006.
Articles