Articles
Want kids to eat healthier? Add a smiley face to their menu.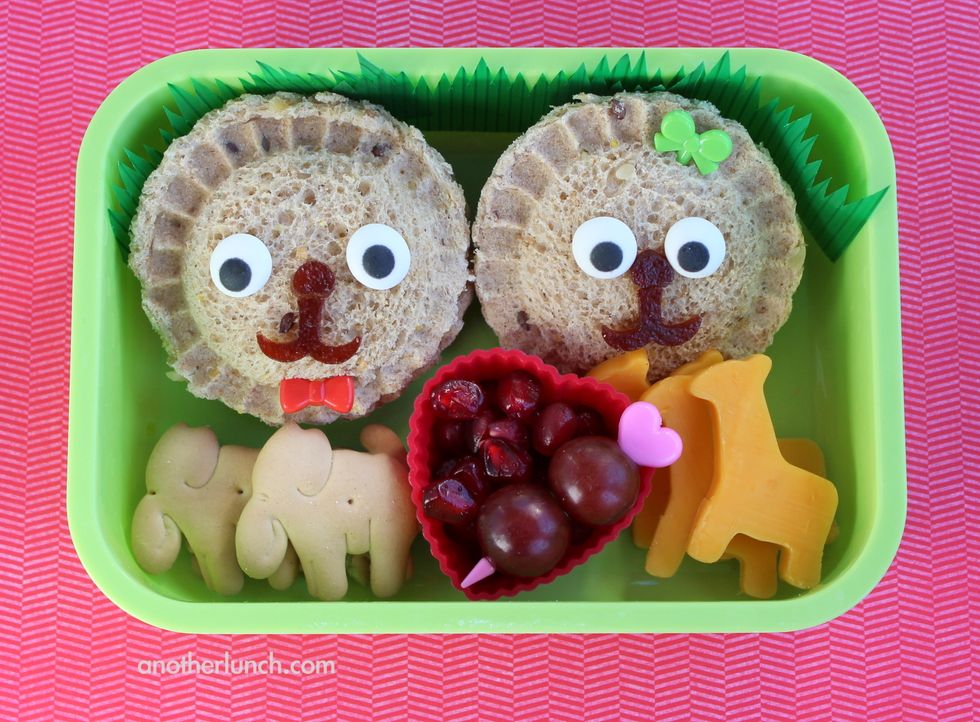 image via (cc) flickr user
Getting kids to eat their vegetables is like, well, getting kids to eat their vegetables. At the end of the day, broccoli is always going to taste like broccoli (just ask former president George H.W. Bush) and not, unfortunately, like deep fried candy bars. But now there's a new weapon in the fight to promote healthy eating and reduce childhood obesity: Emoticons.
<p>At the annual Pediatric Academic Societies meeting, a team consisting of members from various health institutions in Cincinnati, Ohio, <a href="http://www.abstracts2view.com/pas/view.php?nu=PAS15L1_2775.2">shared the results</a> of a project designed to "describe the overall changes in healthful purchasing" of food offered at school cafeterias. The study took place at an inner city Cincinnati elementary school comprised of just under 300 students, and consisted of two parts:</p><p>First, researchers posted "green smiley face emoticons" alongside certain nutritional standout items offered at the school's cafeteria. Three months later, the team introduced the "power plate," a pre-prepared dish consisting of four of the cafeteria's healthiest foods: fruits, vegetables, low-fat plain white milk, and entrées consisting of whole grains. Students who opted to purchase this "power plate" were then rewarded with a small trinket, like a temporary tattoo, or toy ball.</p><p>While the use of positive imagery and small rewards may seem like a fairly obvious method when it comes to influencing the behavior of elementary school children, the degree to which combining these two methods in sequence was successful is wholly surprising. Per an American Academy of Pediatrics <a href="http://www.eurekalert.org/pub_releases/2015-04/aaop-shf042015.php">press release</a>: </p><blockquote><p>Results showed plain milk purchases increased from 7.4 percent to 48 percent of total milk sales -- a 549 percent increase. Meanwhile, chocolate milk selection decreased from 86.5 percent to 44.6 percent of total milk sales. The total amount of milk purchased remained constant from baseline to the end of the study.</p><p>In addition, fruit selection increased by 20 percent from 1 to 1.2 items per student per day, and vegetable selection rose by 62 percent from 0.74 to 1.2 items per student per day. Power Plate selection increased 335 percent from baseline.</p></blockquote><p>The study goes on to explain that the overall positive trend toward healthier food selection was for the above foods only, and didn't seem to have much bearing on entrée selection. Still, <a href="http://www.eurekalert.org/pub_releases/2015-04/aaop-shf042015.php">explains</a> the study's lead author, Dr. Robert Siegel: "It looks like we found a very promising, low-cost and effective way of improving the nutrition of elementary school children. This type of program may be a useful component in schools trying to improve the nutrition and health of their students."</p>