For People Who Give a Damn.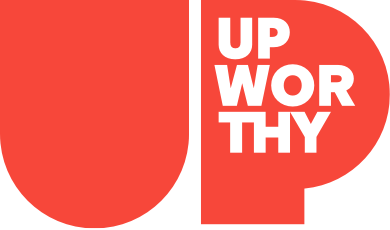 Stories Worth Sharing.
Sign up for the Good newsletter:
(c) GOOD Inc. All Rights Reserved.
PS. You are doing great. Keep it up :<)
This website uses cookies in order to enhance your experience. Please review our Privacy Policy to learn how we may use cookies and how you can change your browser settings to disable cookies. By continuing to use this website without changing your settings, you consent to our use of cookies.
THE DAILY GOOD
Start your day with
The Department of Education is allocating more money to the Promise Neighborhoods program. Is it enough to make a real difference?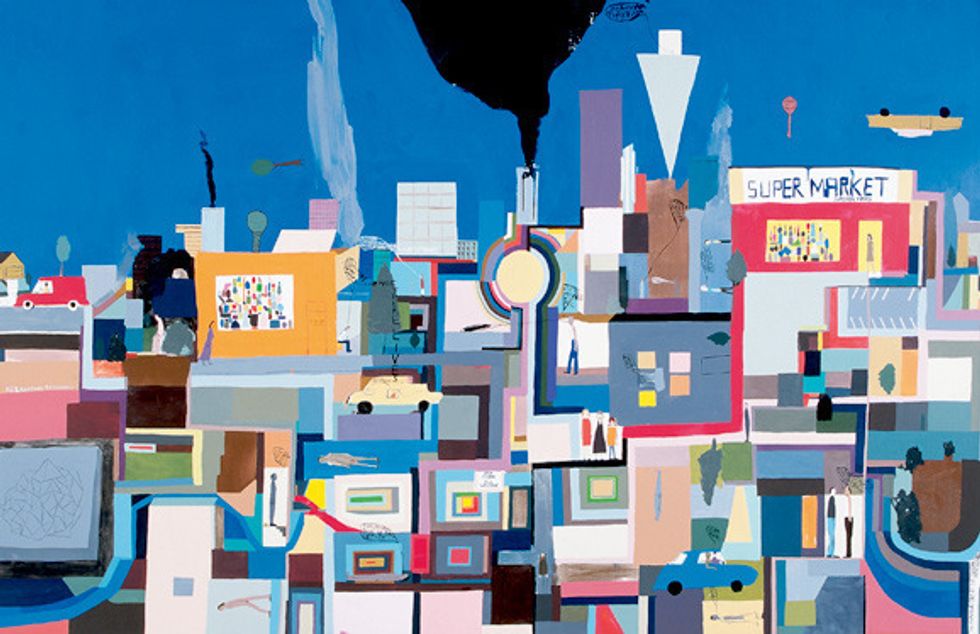 More money is coming to the U.S. Department of Education's year-old
Promise Neighborhoods program
. Modeled after Geoffrey Canada's successful Harlem Children's Zone (HCZ) initiative, the Promise Neighborhoods program awarded $10 million in 2010 to 21 mostly nonprofit and higher education-based applicants. That money funded the planning stage of comprehensive, cradle-through-college-to-career wraparound services with great schools at the center. Now, starting today, the USDOE is launching a second phase of the program and will provide $30 million to a new round of grant applicants and fund the implementation of 4-6 existing projects.
But given that 20 percent of American students live in poverty, will this limited amount of money scale up the interventions fast enough to make a difference for kids?
Articles
What do you love doing so much you'd do it for free? The community answers.
A new petition says a five-week teacher training model does a disservice to children of color. Does the organization need to change more than that?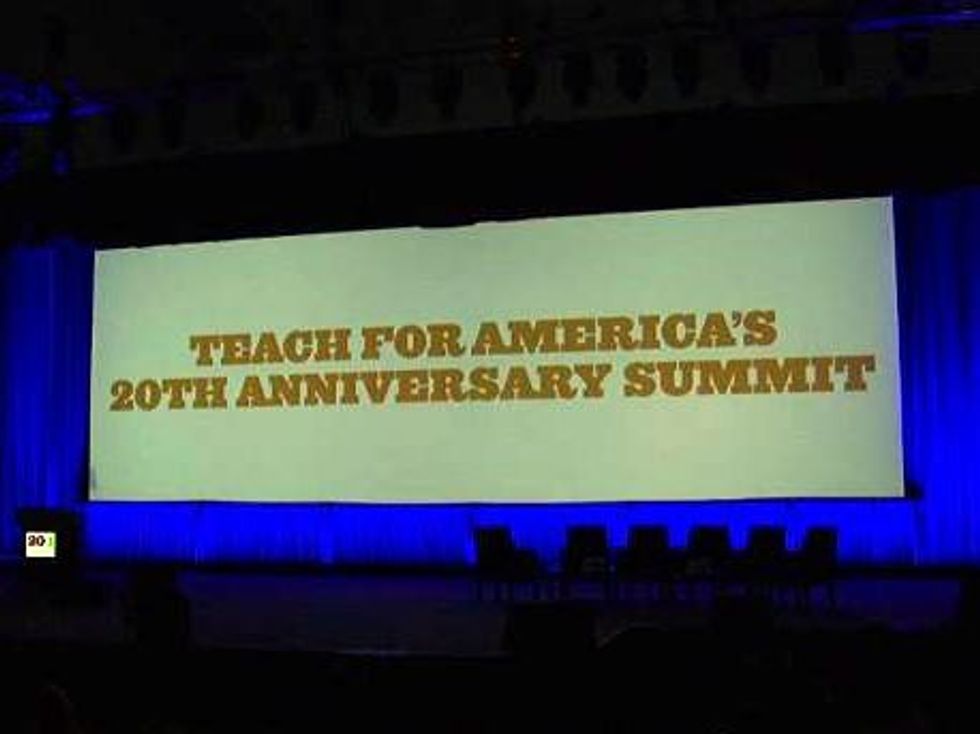 Last weekend, more than 11,000 Teach For America teachers and alumni descended on Washington, D.C., for the organization's 20th Anniversary Summit. I'm one of the alums who attended, and I had a fab time reconnecting with old friends and hearing from A-list education stars, like Geoffrey Canada and Michelle Rhee. But yesterday a fellow alumnae sent me
a link to a petition
that asks TFA to change the way it trains its teachers. It has me thinking: After 20 years in education reform,
does
the organization need to mix things up?
Central to the petition is the question of whether the predominantly low-income children of color taught by TFA teachers would be better off if those teachers had more training before they're put in front of a classroom. The petition asks TFA to expand its five-week summer training into a year-long "residency"—meaning that once accepted, a TFA teacher would spend a year apprenticing and learning the craft of teaching under the supervision of a mentor teacher.
Articles
Eighty-five percent of black fourth graders can't read at grade level. In honor of Dr. King, step up and be a part of the solution.
[youtube]http://www.youtube.com/watch?v=YCrYpwJJzQE
Dr. Martin Luther King Jr. marched on Washington, D.C., 48 years ago, in part to end racial segregation in schools. Sadly, despite today's holiday honoring the slain civil rights leader, a less overt but still pernicious form of school segregation—the achievement gap—continues unchecked.
Articles
Can Geoffrey Canada's education-reform blueprint transform public school in Chicago?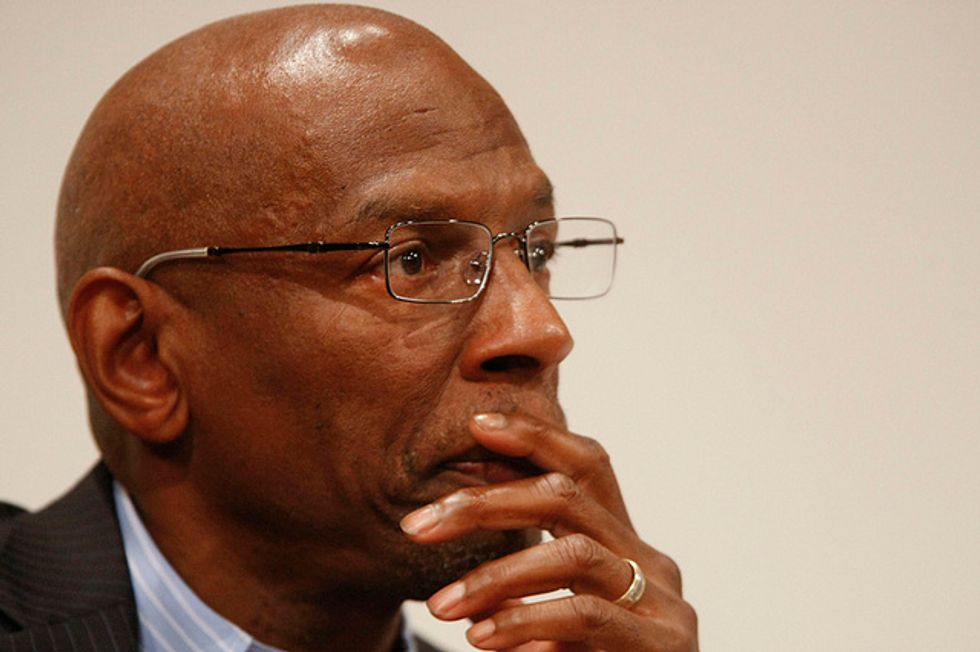 Can
Geoffrey Canada's
education-reform blueprint transform public school in Chicago?
Canada
, the CEO of the Harlem Children's Zone and one of the stars of the education documentary
Waiting for Superman
, is set to add his two cents to the Second City's education reform conversation by keynoting "
Be a Superhero for Education
," an education summit hosted by the United Way of Chicago on Wednesday, November 17.
Laura Thrall, the CEO of the United Way, told Chicago's Fox 11 that her organization's involvement came about because they're the social action partner for the documentary Waiting for Superman. Thrall says nothing will change in Chicago schools by pointing fingers, and the summit isn't out to pit teachers unions against charter school advocates. Instead, with only 54 percent of the city's high school students graduating, Thrall wants to, "bring people together, connect the dots," and get schools fixed.
Articles
THE DAILY GOOD
Start your day with
THE DAILY GOOD
Start your day with something GOOD.