Articles
Geoffrey Canada Responds to Brookings Study on Harlem Children's Zone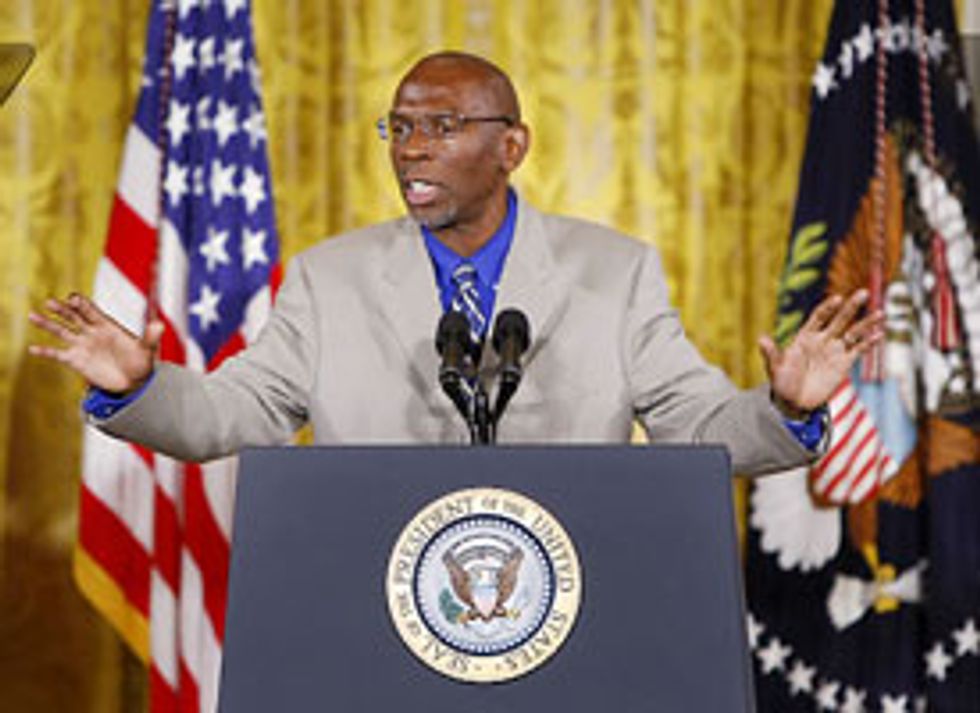 Earlier this week,
the non-partisan Brookings Institution issued a report
about the effectiveness of the
Harlem Children's Zone
. It concluded that the students at its flagship charter school, the Promise Academy I, may not gain any academic advantage from the various "wraparound support services" (related to health, nutrition, and employment) offered within the Zone. Its basis: Relative to other charter school students in similar neighborhoods, Promise Academy kids do not perform as well as on standardized tests.
The paper's findings call into question the effectiveness of so-called "promise neighborhoods," which would be replicas of the HCZ and have the support of President Obama.
---
Today, HCZ President and CEO Geoffrey Canada responded to the report, calling it a "wrong-headed take" on the Zone. He says that focusing on the standardized test scores from the six-year-old Promise Academy I distorts the data coming out of the entire zone and isn't a fitting proxy.
Even while misunderstanding the basic premise of the Harlem Children's Zone, the Whitehurst and Croft analysis has several weaknesses. First, it looks at only one of our charter schools, Promise Academy I. If Whitehurst and Croft had decided to look instead at our other charter school, Promise Academy II, which started with children in kindergarten and first grade, they would have found that Promise Academy II was not in the middle of Bronx and Manhattan charter schools, but in the top quarter. The decision to exclude Promise II students, in our opinion, is a fatal flaw in their report. Second, they do not look at progress of the students over time, which we believe is a better measure of the added value of a school. In contrast, the Harvard University study of our work by researchers Will Dobbie and Dr. Roland Fryer looked at progress over time. The analysis of Dobbie and Fryer showed that Promise Academy middle?school students entered our school with lower scores on average than all black children in New York City. Despite starting out below the average for black students in New York City, the middle school students closed the achievement gap with white students over their first three years. If you take this approach you reach a totally different conclusion: you see highly significant

progress with our middle schools students.

\n
You can download a pdf of the entire response here. In it, Canada points out more of what he sees as methodological flaws in the Brookings study.
Photo via.