Articles
Celebrating (and Debating) the Success of the Harlem Children's Zone
On Sunday night's 60 Minutes, Anderson Cooper picked up an Ed Bradley story from 2006 to assess how well Geoffrey Canada's Harlem Children's Zone...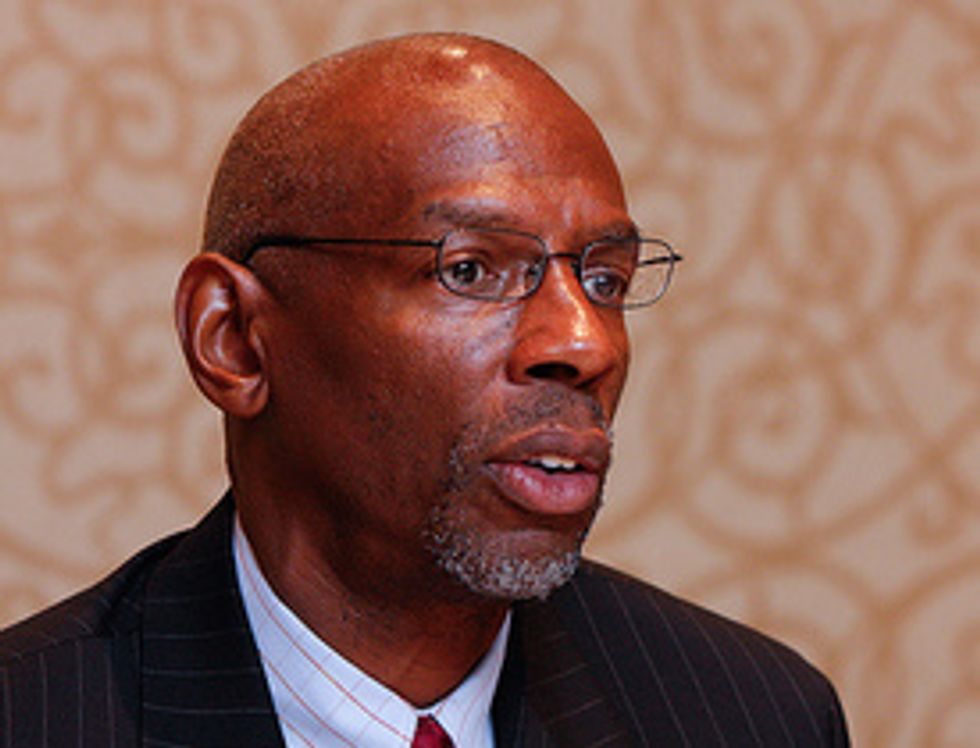 On Sunday night's
60 Minutes
, Anderson Cooper picked up an
Ed Bradley story
from 2006 to
assess how well Geoffrey Canada's Harlem Children's Zone experiment is going
. The piece was fist-pumpingly feel-good. Cooper was glowing, a Harvard education expert who has studied HCZ was glowing, and so was I as I watched. Naturally, it took only a few hours before someone called all that back-patting into question.We've covered Canada
before
-and
most recently in the GOOD 100 issue
-and Cooper's piece was pretty sympatico with what we've already told you: The experiment is going really well. Specifically, when Harvard economists examined four years' worth of test scores they found that Canada's Promise Academy schools had closed the racial achievement gap in math and reading at elementary level; 100 percent of third graders were at or above state math levels; and within three years, middle schoolers (who entered the Promise Academy way behind their peers), were almost caught up.Cooper rightly calls the accomplishment huge, and Canada soberly replies: "It's about an hour-worth-of-celebration huge."Aaron Pallas, a Professor of Sociology and Education at Columbia who has also worked at the National Center for Education Statistics in the U.S. Department of Education
took a closer look at the numbers and he's less quick than Cooper to celebrate
:
I am hard-pressed to conclude, based on the most recent data available, that the results are, in Cooper's terms, "nothing short of stunning," or that the gap is gone for good. The 2009 results for third-graders are terrific; those for students in grades four, five and eight are not.
Here's the data he's referring to: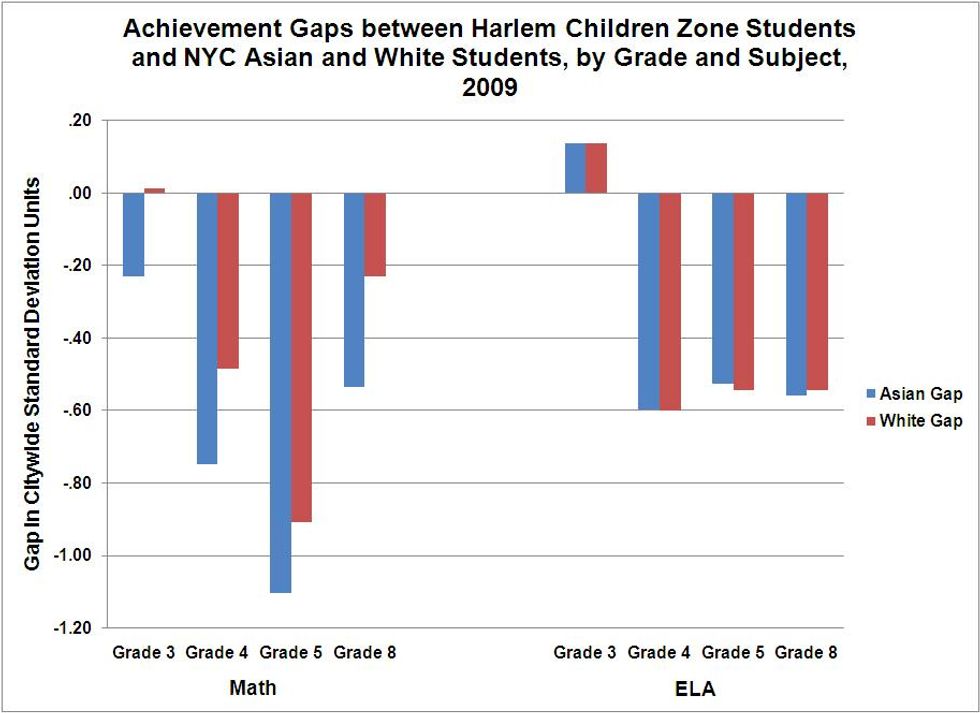 ---
He goes on:
These latter grades show large and persistent gaps within New York City in both English Language Arts and mathematics.... If the third-grade pattern were to persist through the end of high school-on assessments we can trust-that would truly be nothing short of stunning, and well worth celebrating. But it's still too early to declare victory.
That seems reasonable enough to me-though I'm not sure it warrants the antagonistic (but funny) "How Gullible is Anderson Cooper?" headline.
Image via