Articles
Artist Michael Rakowitz brings Arab-Jewish culture, and all its current political implications, to the forefront in his Enemy Kitchen, a culinary intervention.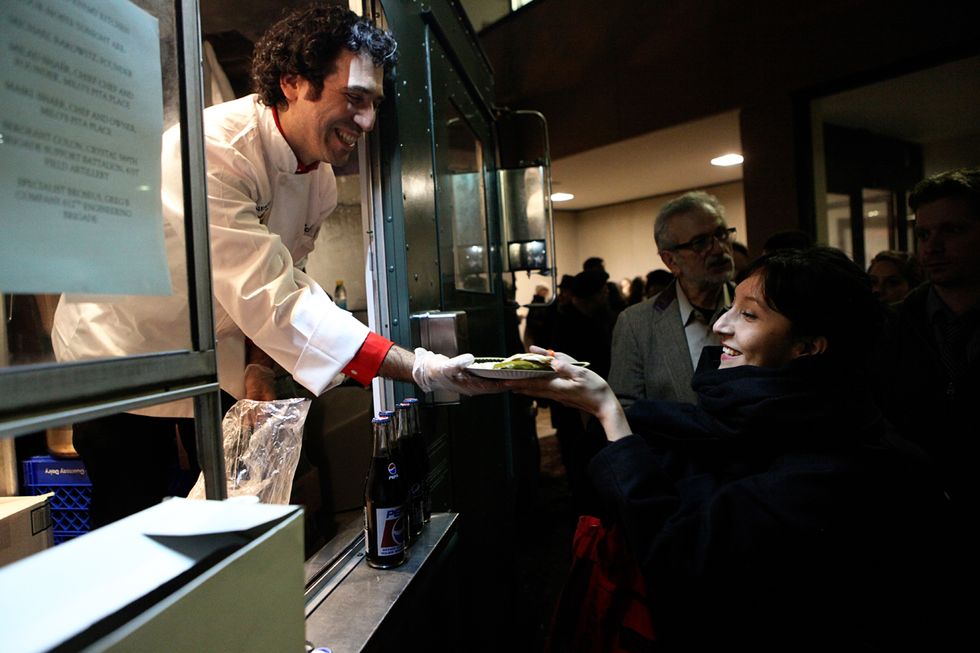 Michael Rakowitz serving food out of his Enemy Kitchen truck.
For seven days last year, the words emblazoned on the glass of a Dubai storefront read "Cuisine of an Absent Tribe" in both English and Arabic. Across, in italics, was another haunting phrase: "You are eating a dying language from a plate of a ghost." Inside, the first Arab-Jewish restaurant in the Middle East in more than 80 years served a menu of Iraqi-Jewish cuisine to more than 50 diners each day, and disappeared after just a week. This was Dar Al Sulh, the pop-up restaurant-cum-art project of artist Michael Rakowitz, who curated the menu and cooked the food with recipes from his Iraqi-Jewish mother's kitchen.