Articles
The state followed a nationwide trending of cities, finally banning plastic bags.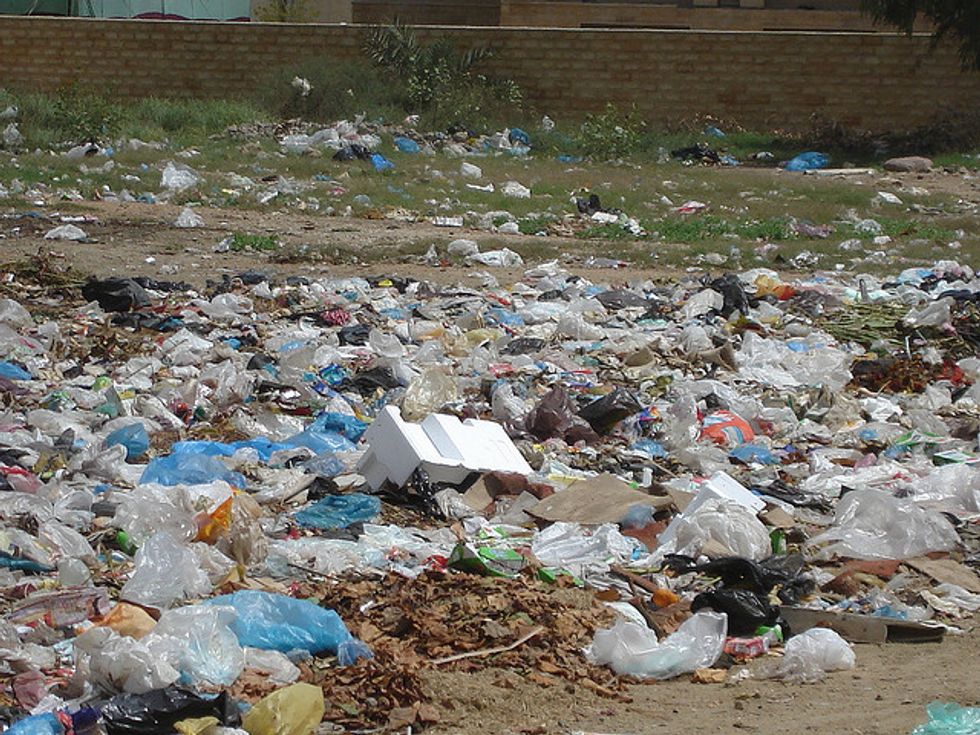 Image via Flickr User Zainub Razvi
In the past couple of years, cities and towns across the nation have started to ban plastic bags. Less than one percent of plastic bags are recycled, and it costs more to recycle a plastic bag that create a new one. That's why Oahu, the most populated Hawaiian island, decided to join the other Hawaiian islands and officially ban plastic and other non-compostable bags from their stores. Beginning Wednesday, Hawaii will become the first state in the nation to ban plastic bags.
<p class="shortcode-media shortcode-media-rebelmouse-image"> <img class="rm-shortcode" data-rm-shortcode-id="e2f7a130ce0b07a3af64760f06b72bdd" data-rm-shortcode-name="rebelmouse-image" id="92a3f" type="lazy-image" data-runner-src="https://assets.rebelmouse.io/eyJhbGciOiJIUzI1NiIsInR5cCI6IkpXVCJ9.eyJpbWFnZSI6Imh0dHBzOi8vYXNzZXRzLnJibC5tcy8xOTg0MTc0Mi9vcmlnaW4uanBnIiwiZXhwaXJlc19hdCI6MTYyNzkyMDYwM30.JoMcrrsLzBtpnIM4JdgS08nL_ElOmAVq2Dz1AJnA3cs/img.jpg?width=980"/> <small class="image-media media-caption" placeholder="add caption..."></small> <small class="image-media media-photo-credit" placeholder="add photo credit...">Image via Wikimedia</small> </p><p><a href="http://mashable.com/2015/07/03/hawaii-plastic-bag-ban/">According to Mashable</a>, the ban contains several important exemptions worth examining. Bags will still be allowed to wrap fruits, vegetables, meat, fish, and take-out home deliveries. Still, retailers caught violating the ban face heavy penalties: anywhere $100 to $1,000 dollars a day, per violation. The island is encouraging businesses to offer alternative bags, including reusable totes, 100% recyclable paper bags, and compostable plastic bags.</p><p>Over 100 billion plastic bags are handed out in the United States every year. Chicago just banned plastic bags, and California is considering a similar ban. It remains to be seen whether Hawaii's ban will trend nationwide, but either way, it's a lovely blow to the highly profitable plastics industry, and a big step forward. </p>